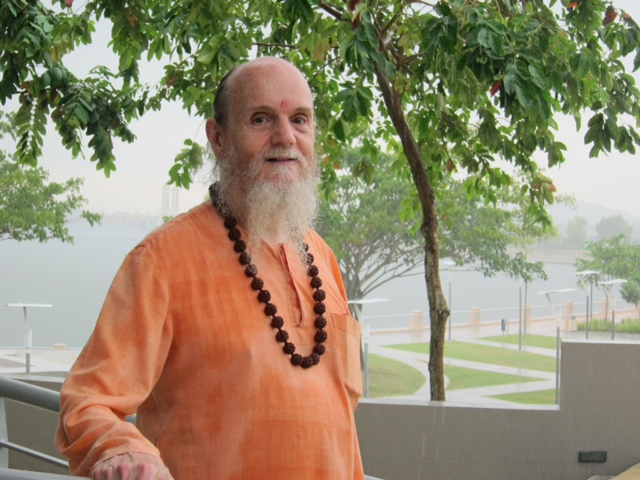 On his morning walk Bodhinatha takes refuge from a downpour of rain, a welcome relief from the hazy sky, the result of burning trees in nearby countries.
From Our Gurus' Teachings
Bodhinatha's Latest Upadesha:"Uphold Behavior Twenty-Four Hours a Day" (April 19, 2015)

Don't let down. Success comes with consistency of conduct. Improve and control our mind and behavior standards twenty-four hours a day. Monistic Theism, our tradition, is a dual approach. Worshiping God on the outside; claiming and realizing God on the inside. Going deep within to find That which does not change. The path of Saivism: "Bhakti-raja-siddha yoga leading to oneness."
Master Course, Living with Siva, Merging with Siva, Dancing with Siva, Lesson 7.



Click here for all recent talks
Archives are now available through 2001. Light colored days have no posts. 1998-2001 coming later.
Subscribe to RSS Feed