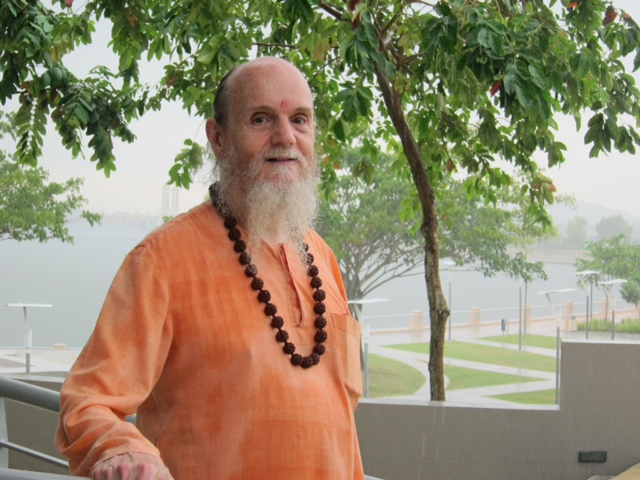 On his morning walk Bodhinatha takes refuge from a downpour of rain, a welcome relief from the hazy sky, the result of burning trees in nearby countries.
From Our Gurus' Teachings
Bodhinatha's Latest Upadeshas:"Awareness, Meditation, Work" (June 22,2016)

The mind doesn't move; awareness moves. We have control. Sitting still, restraining the mind, nirodha of the vrittis, is what's changing subconscious from the inside out. Being spurred on by the guru, strive for improvement, seeing progress. Look inside, find happiness and then share it. When not in meditation work to refine every attribute of your nature. Be in the world and be fearless. Face what you need to do and do it well.

Master Course Trilogy, Living with Siva, Lesson 99.

Click here to go to an index of all of Bodhinatha's and Gurudeva's online audio.
Archives are now available through 2001. Light colored days have no posts. 1998-2001 coming later.
Subscribe to RSS Feed