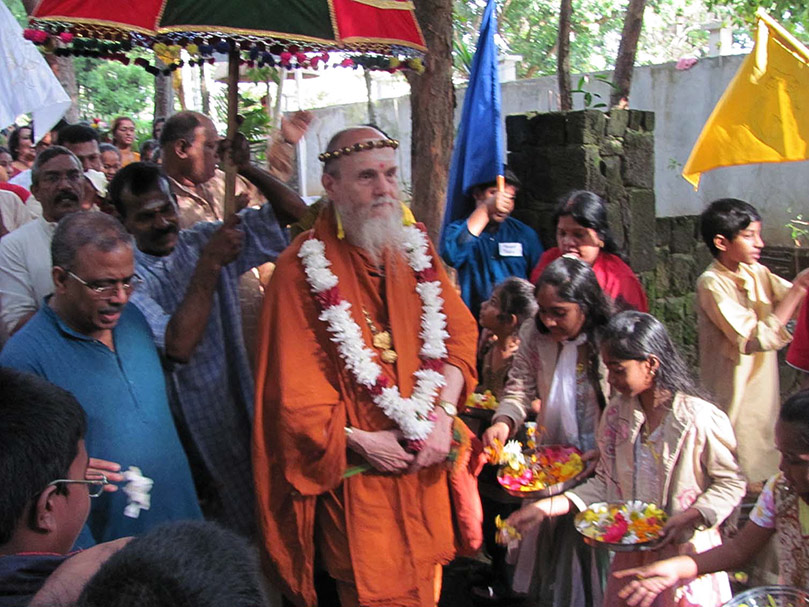 You are invited to join Satguru Bodhinatha Veylanswami and his monks for an Innersearch Travel-Study Program, July 2-14, 2014, on the resplendent island of Mauritius, near the southern tip of Africa in the Indian Ocean. This will be our first Innersearch program to visit this island nation, one of few in the world that has a majority Hindu population, home to hundreds of Saiva Siddhanta Church members and Himalayan Academy students, as well as our Saiva Dharmashala and Spiritual Park, the only Saiva Siddhanta Church center outside of Kauai. Presenting an opportunity to learn from a living satguru, taking place on an island with a rich and varied Hindu culture, this program promises to be full of blessings and invigorating experiences.
Find out more about the program here.
5 Responses to "Announcing Innersearch Mauritius 2014"
From Our Gurus' Teachings
Bodhinatha's Latest Upadesha:"Uphold Behavior Twenty-Four Hours a Day" (April 19, 2015)

Don't let down. Success comes with consistency of conduct. Improve and control our mind and behavior standards twenty-four hours a day. Monistic Theism, our tradition, is a dual approach. Worshiping God on the outside; claiming and realizing God on the inside. Going deep within to find That which does not change. The path of Saivism: "Bhakti-raja-siddha yoga leading to oneness."
Master Course, Living with Siva, Merging with Siva, Dancing with Siva, Lesson 7.



Click here for all recent talks
Archives are now available through 2001. Light colored days have no posts. 1998-2001 coming later.
Subscribe to RSS Feed