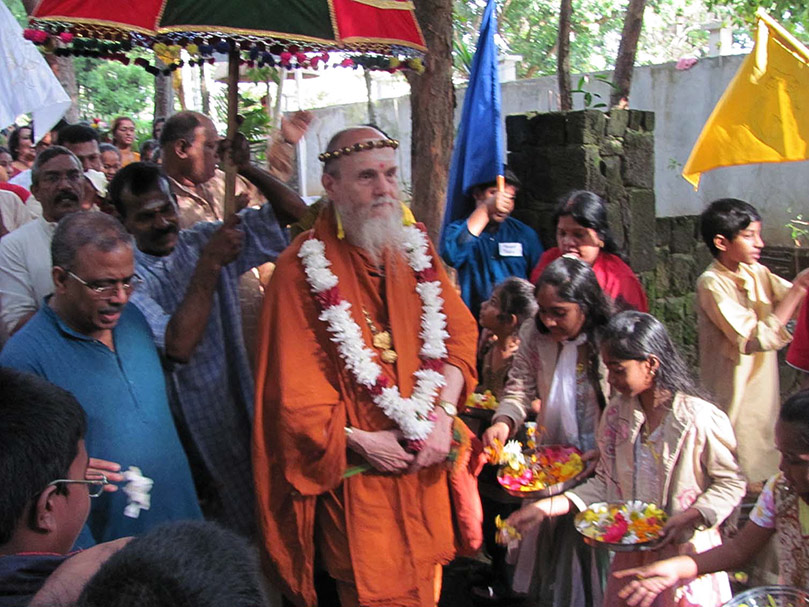 You are invited to join Satguru Bodhinatha Veylanswami and his monks for an Innersearch Travel-Study Program, July 2-14, 2014, on the resplendent island of Mauritius, near the southern tip of Africa in the Indian Ocean. This will be our first Innersearch program to visit this island nation, one of few in the world that has a majority Hindu population, home to hundreds of Saiva Siddhanta Church members and Himalayan Academy students, as well as our Saiva Dharmashala and Spiritual Park, the only Saiva Siddhanta Church center outside of Kauai. Presenting an opportunity to learn from a living satguru, taking place on an island with a rich and varied Hindu culture, this program promises to be full of blessings and invigorating experiences.
Find out more about the program here.
5 Responses to "Announcing Innersearch Mauritius 2014"
From Our Gurus' Teachings
Bodhinatha's Latest Upadeshas:"Mahasivaratri, 2105 Upadesha: Nine Ways to Merge with Siva; The Nature of Liberation" (February 16, 2015)
"Attenuating the Obstacles to Meditaion" (February 20, 2015)
Mahasivaratri: The celebration of Mahasivaratri is to have a deeper experience of God. Realization, liberation and merger. Nine progressive ways to merge with Siva. Parasiva, the eighth: becoming and being timeless, formless, spaceless. Vishvagrasa, the ninth: merger. The mystic looks at the world, doesn't see matter, sees God. Nothingness: If we can trace energy in to its source then that's how we could dissolve ourself into that nothing....

Sun One, Feb. 16, 2015Understanding keys to the mind and transformation. Kriya, the yoga of action, comprised of tapas, svadhyaya and Ishvara pranayama. Living in the soul nature; attenuating the kleshas. Detaching from the world. Giving up attractions and aversions, limitations, clinging to life, wanting to be finite and ignorant. Ignorance is thrown off when we stop looking outside. Warming up to the idea of being omnipresent and all knowing.

Click here for all recent talks
Archives are now available through 2001. Light colored days have no posts. 1998-2001 coming later.
Subscribe to RSS Feed