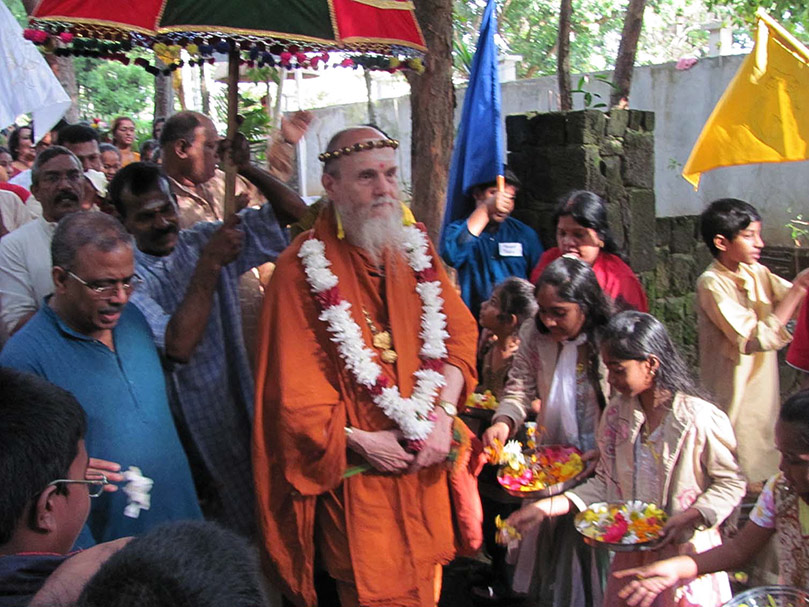 You are invited to join Satguru Bodhinatha Veylanswami and his monks for an Innersearch Travel-Study Program, July 2-14, 2014, on the resplendent island of Mauritius, near the southern tip of Africa in the Indian Ocean. This will be our first Innersearch program to visit this island nation, one of few in the world that has a majority Hindu population, home to hundreds of Saiva Siddhanta Church members and Himalayan Academy students, as well as our Saiva Dharmashala and Spiritual Park, the only Saiva Siddhanta Church center outside of Kauai. Presenting an opportunity to learn from a living satguru, taking place on an island with a rich and varied Hindu culture, this program promises to be full of blessings and invigorating experiences.
Find out more about the program here.
5 Responses to "Announcing Innersearch Mauritius 2014"
From Our Gurus' Teachings
Bodhinatha's Latest Upadeshas:
"Clarifying Multiple Gods and Hindu Denominations" (October 10,2016)

"Temples with multiple deities can be confusing, especially for today's Hindu youth. For clarity, we need to bring forward a more precise understanding of the different Hindu denominations and how the different Gods are viewed from within each denomination. For spiritual advancement it is best to focus on one deity and get to the vibration that deity. When we hear teachings from various Hindus, it is important to understand and identify which denomination they are speaking from. This will avert confusion when that teaching gets contradicted in a different context where someone is talking about the same subject but from a different philosophical background."

Path to Siva, Chapter 7.



---

"The Many Facets of Saivite Hinduism" (November 9, 2016)

Bodhinatha reviews the main characteristic of Saivite philosophy and practice with an indepth focus on the four stages of religions evolution, chariya, kriya, yoga and jnana. He highlights how this shows that Saiva Siddhanta is unique and quite from the modern practice of Hinduism as Vedanta

Path to Siva, Chapter 8.

Click here to go to an index of all of Bodhinatha's and Gurudeva's online audio.
Archives are now available through 2001. Light colored days have no posts. 1998-2001 coming later.
Subscribe to RSS Feed