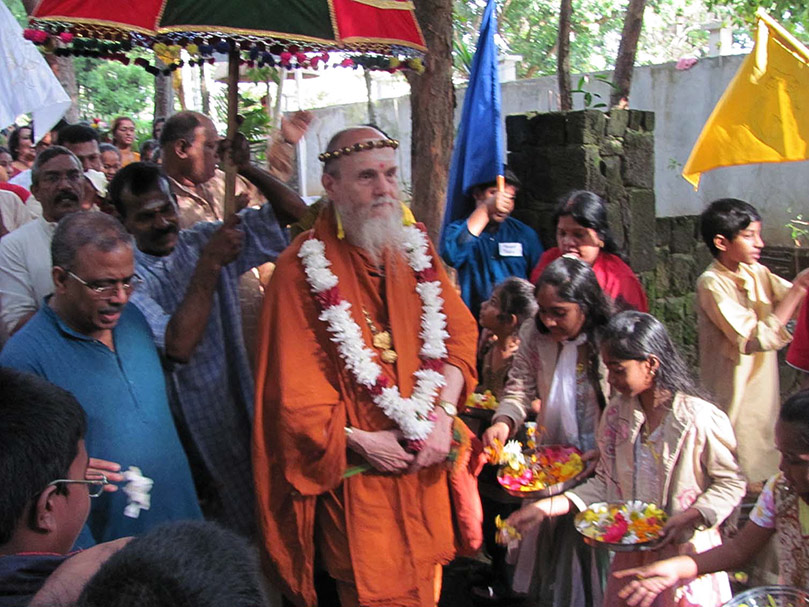 You are invited to join Satguru Bodhinatha Veylanswami and his monks for an Innersearch Travel-Study Program, July 2-14, 2014, on the resplendent island of Mauritius, near the southern tip of Africa in the Indian Ocean. This will be our first Innersearch program to visit this island nation, one of few in the world that has a majority Hindu population, home to hundreds of Saiva Siddhanta Church members and Himalayan Academy students, as well as our Saiva Dharmashala and Spiritual Park, the only Saiva Siddhanta Church center outside of Kauai. Presenting an opportunity to learn from a living satguru, taking place on an island with a rich and varied Hindu culture, this program promises to be full of blessings and invigorating experiences.
Find out more about the program here.
5 Responses to "Announcing Innersearch Mauritius 2014"
From Our Gurus' Teachings
Bodhinatha's Latest Upadeshas:"What is Hinduism -- Key Features" (October 18,2016)

Bodhinatha continues with his weekly series of commentaries on The Path to Siva. In this past Sun One talk, he elucidates the four key beliefs in Hinduism, the three pillars of Sanatana Dharma and Gurudeva's three stages of faith. Primary to Hinduism is the key belief that God is within each of us. To have a well-rounded understanding and experience of Hinduism, to make spiritual progress, adhyatma vikasha, we need scripture, humility, temple worship, devotion. To fully experience God we need the guru to give the spark for meditation and deeper wisdom.

Path to Siva, Chapter 5, What is Hinduism?

Click here to go to an index of all of Bodhinatha's and Gurudeva's online audio.
Archives are now available through 2001. Light colored days have no posts. 1998-2001 coming later.
Não foi possível conectar: