Aum Sivaya and Namaste everyone the monks started the phase with our regular Rudra homa and talk from Satguru. The talk audio and transcription will be available soon.

Stay tuned in the slideshow for a surpise visit from a family of devotees that are near and dear to the monastery.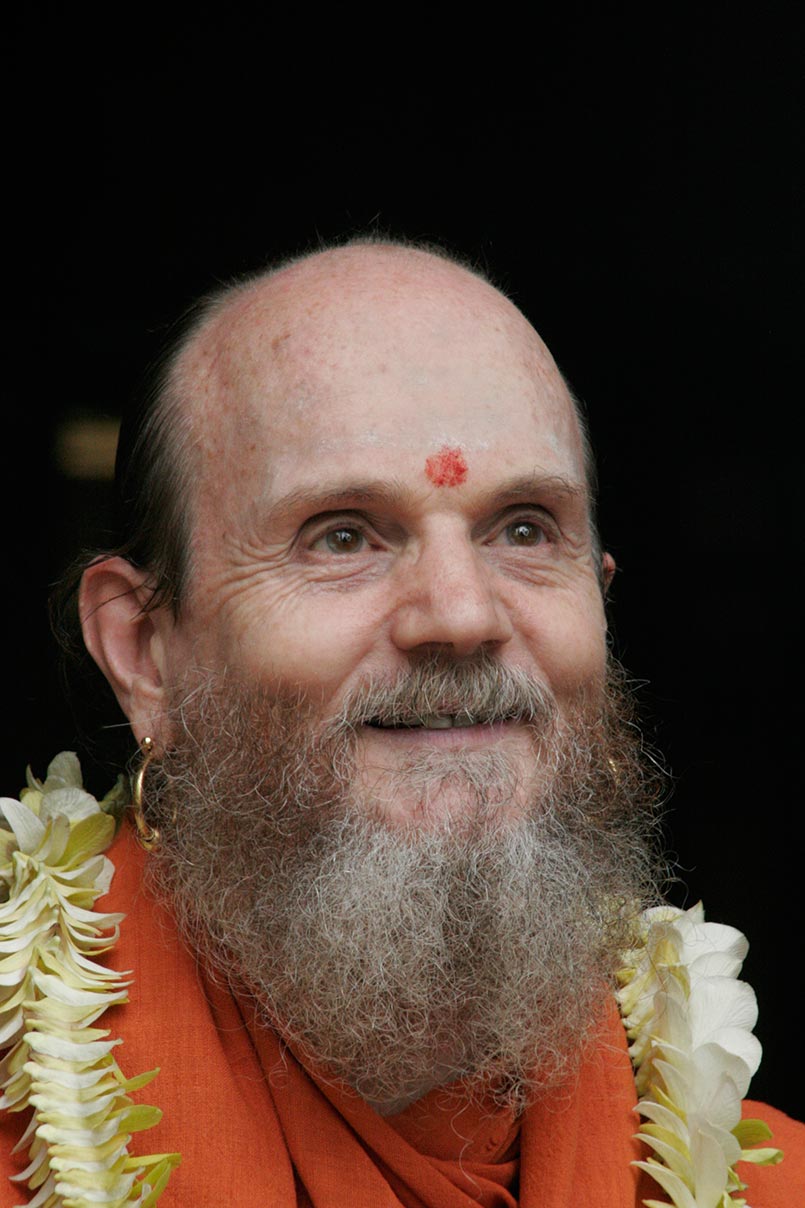 Bodhinatha's Latest Upadeshas:
"What Are Siva's Three Perfections" (January 14,2017)

The idea of Monistic Theism is seen in the three perfections of God Siva. Theism is the face of evolving, monism is always the Truth. We have pure consciousness and the source of pure consciousness, Absolute Reality. The soul body is maturing. The nucleus of your soul and Parameshvara are identical, you just have to realize it. Imkaif, Parasiva, one of the three perfections--you can't describe it.

Path to Siva, Lesson 12.

Twelve Shum Meditations: Gurudeva's The Advaitin, 1968.
---
Click here to go to an index of all of Bodhinatha's and Gurudeva's online audio.
Thanks to our Digital Dharma Drive supporters and Andre Garzia's magic,
The Guru Chronicles Audio Book
is now on line.
Click here to view a preview. Also works on smart phones
For the web dev savvy among us, delivery uses the robust javascript Media Elements framework along with a playlist extension. If you want the files for your computer,
a thumbdrive with all files is available for sale here, at Minimela.com
which includes also the ebooks, artwork and additional priceless vintage Gurudeva audio and video from our archives.
From Our Gurus' Teachings
Bodhinatha's Latest Upadeshas - Commentaries on Path to Siva
The Saiva Path, Lesson 30 (September 8, 2017)

Key concepts: Naalupadasaivam: "A Saiva doctrine that the initiate should pass successively through charya, kriya, yoga and jnana stages and thence obtain moksha." The charya pada, the dasa marga, path of servitude. Sharing the world of God. The kriya pada, satputra marga, true son's way. Nearness to God. The yoga pada, sakha marga, way of the friend, experiencing inner light, sharing the superconscious mind. We talk to God. The jnana pada, san marga, sayujya patavi, union with God. There is no difference between Siva and the soul. God is our dearest Beloved. The three types of temples provide training and experience leading to worship and meditation in the Atma kovil.

Path to Siva, Lesson 30.

---

Click here to go to an index of all of Bodhinatha's and Gurudeva's online audio.
Archives are now available through 2001. Light colored days have no posts. 1998-2001 coming later.
October 2017

1

2

3

4

5

6

7

8

9

10

11

12

13

14

15

16

17

18

19

20

21

22

23

24

25

26

27

28

29

30

31
November 2017

1

2

3

4

5

6

7

8

9

10

11

12

13

14

15

16

17

18

19

20

21

22

23

24

25

26

27

28

29

30
December 2017

1

2

3

4

5

6

7

8

9

10

11

12

13

14

15

16

17

18

19

20

21

22

23

24

25

26

27

28

29

30

31
Subscribe to RSS Feed