Bodhinatha's Latest Upadeshas:"Sivaratri 2016: The Meaning of Yoga" (March 6,2016)
In his 2016 Mahasivaratri talk, Satguru Bodhinatha Veylanswami describes the subtle meanings behind some of the concepts in Patanjali's Yoga Sutras and shows how they correspond to Gurudeva's teachings. Hinduism defined is trying to be in the highest state of consciousness you can, right now. Quieting our thoughts down to the point where there aren't any. Separate from body, mind and will to attain liberation. Through meditation we can detach awareness from our own five states of mind and experience the consciousness of other forms of life, which is all God Siva. What happens to you is created by you; break the cycle of reaction, make life much more sublime. Find that part of us which is God Siva, that pure energy powers everything.
Patanjali's Yoga Sutras
Guru Chronicles
Master Course, Merging with Siva, Part Four, Cognizantability the Conquest of the Mind
Click here to go to an index of all of Bodhinatha's and Gurudeva's online audio.
Bodhinatha's Sun One Talk is up on our server.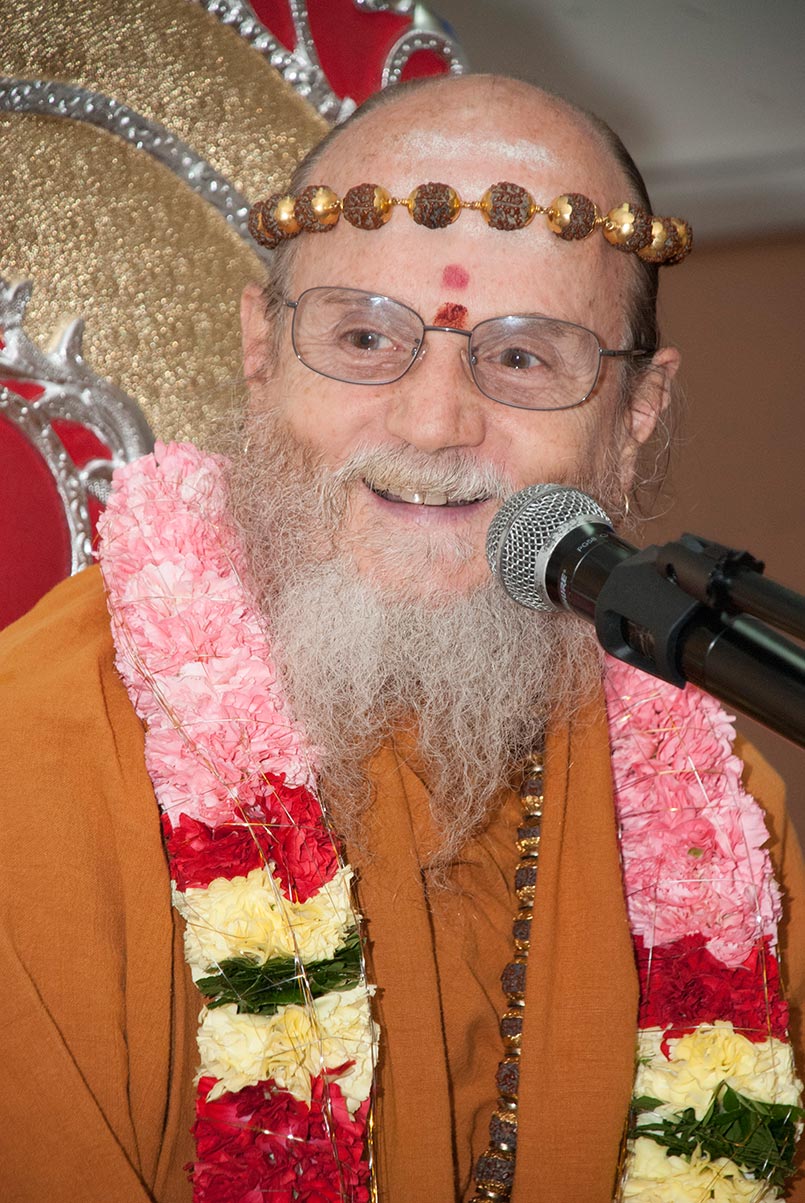 Bodhinatha's Latest Upadeshas:"God is Love; Putting This Into Practice" (February 2, 2016)
The deepest perception of Love: Love is the ultimate Truth. Our Affirmation of Faith: "God Siva is Immanent Love and Transcendent Reality." You are also that Love, you are also God Siva. There's only one Being and that Being is a being of Love. The more we can act from that part of us, the better.
Master Course, Living with Siva, Lessons: 45, 296
Click here to go to an index of all of Bodhinatha's and Gurudeva's online audio.
As promised, here is Side B of the 1977 cassette that Gurudeva requested be prepared and distributed to all his devotees. In this short piece he briefly describes the purpose of Saiva Siddhanta Church and then leads us in the repetition of the Twelve Beliefs of Saivism. Join him as he requests us to affirm the great truths of our ancient religion.
The Twelve Beliefs of Saivism
Magical divine synchronicity happened these past few days. We have been meditating on key knowledge that is missing in the mind of youth today. One of these is the understanding of the Three Worlds. Background discussions with our team on creating short digital illustrated educational modules on this subject have been in progress for weeks. Out of the blue Vayudeva writes: "I found this old cassette of Gurudeva, from 1977. Side A is -- 'This is Religion' and Side B is 'Beliefs of Saivism.' " Side A is actually all about the Three Worlds.
We looked into our archives and there it was! Gurudeva gave these two talks in 1977 and then he commissioned a professional to edit them, add vina music, reproduce on cassettes and distributed them to all his devotees. We did not have the software or tools to do this ourselves in those days, so he must have felt it was very important to get this message out. We are happy to bring you this new treasure from Gurudeva's audio archives — a vision dear to his heart that he hoped to pass on to all. His message is renewed and will live on. Stay tuned for Side B tomorrow.
From Our Gurus' Teachings
Archives are now available through 2001. Light colored days have no posts. 1998-2001 coming later.
September 2016

1

2

3

4

5

6

7

8

9

10

11

12

13

14

15

16

17

18

19

20

21

22

23

24

25

26

27

28

29

30
October 2016

1

2

3

4

5

6

7

8

9

10

11

12

13

14

15

16

17

18

19

20

21

22

23

24

25

26

27

28

29

30

31
November 2016

1

2

3

4

5

6

7

8

9

10

11

12

13

14

15

16

17

18

19

20

21

22

23

24

25

26

27

28

29

30
December 2016

1

2

3

4

5

6

7

8

9

10

11

12

13

14

15

16

17

18

19

20

21

22

23

24

25

26

27

28

29

30

31
June 2016

1

2

3

4

5

6

7

8

9

10

11

12

13

14

15

16

17

18

19

20

21

22

23

24

25

26

27

28

29

30
July 2016

1

2

3

4

5

6

7

8

9

10

11

12

13

14

15

16

17

18

19

20

21

22

23

24

25

26

27

28

29

30

31
August 2016

1

2

3

4

5

6

7

8

9

10

11

12

13

14

15

16

17

18

19

20

21

22

23

24

25

26

27

28

29

30

31
Subscribe to RSS Feed