We present photos from Satguru's recently completed visit to the United Kingdom from start to finish. Our full story today was written by Arulsishya Ramai Santhirapala of London.

Ramai's summary:


Between 28th June and 5th July, London had the immense boon of welcoming Satguru Bodhinatha Veylanswami. This was His first official visit since 2005 and one that was much anticipated. London has been gently walking towards Satguru's Holy Feet over the past decade, and inner doors opened as Hinduism Today reported on London's Saivite temples last year. A somewhat unanticipated and delightful sequelae of reporting this article were the many stories which emerged from those who had met Paramaguru Siva Yogaswami , Satguru Sivaya Subramuniyaswami and Satguru Bodhinatha Himself. In short invites were aplenty requesting earnestly for the presence of Satguru in London bringing joy to the hearts of the Saivite community and beyond.

The visit was a gracious opportunity to visit a selection of London's Saivite Temples whilst spending time with the growing Europe satsang group of Himalayan Academy students and sishyas. Cordially Kulapati and Kulamata Veeragethiyar, London's only kulapati, held a satsang at their home to commence this blessed visit. The pada puja was vibrant and Satguru's talk on our Saiva Samayam was enjoyed by all. That evening heralded the start of the temple tour across London, first being London Sri Murugan. Satguru and Shanmuganathaswami received a warm vanakkam with a powerful Guru mantra chant with good friend Pitchai Kurukkral in attendance. Sri Murugan Temple and the close by Saiva Munetta Sangam have previously received Satguru Bodhinatha and Sivaya Subramuniyaswami in the past and this was a beautiful moment to build on this acquaintance. Satguru Bodhinatha's talk on 'Saivism is Not Well Understood' was received with immense thanks from devotees, especially as it was read out in English and Tamil.

The next morning the Europe satsang group organized a visit to Kew Royal Botanical Gardens which provided an opportunity to stroll through the tree-lined vistas, find a little Kauai in London in the Palm House and visit the newest feature entitled 'The Hive', the latter being an educational and audio-visual delight mirroring a real beehive at Kew. That evening Satguru and Shanmuganathaswami visited Enfield Nagapoosani Amman Temple where currently in construction is London's first all granite temple to which Satguru has been invited to its Mahakumbhabhishekam next year.

Continuing on this journey the following morning was a visit to 'Shanti Nilayam'; a small building dedicated to Siva Yogaswami established by long term devotees. The owners sought Yogaswami's tiruvadi and most humbled as Satguru blessed them with a wonderful puja. Natchinthinai were sang and we heard a beautiful poem from an elder, now in his 80s, who spoke of the wonders of our Guru parampara. Lunch was served at the Jananayagam home, most well known for their multiple generation association with Siva Yogaswami. Yogaswami seemed the common thread as that evening, Highgate Hill Murugan celebrated its monthly katthigai puja in Satguru's presence ending with an auspicious inauguration of a picture of Paramaguru Siva Yogaswami. The Ganesha murti at this temple was gifted by Gurudeva and it was interesting to hear of devotees connection with Gurudeva, Satguru Bodhinatha and Kauai Aadheenam.

The unique and boon of a workshop on Saivism was held at Shree Ghanapathy Temple on the third day of the visit. This was immensely well received as Satguru Bodhinatha gave a talk he has written on 'What is Saivism?', Participants found it very useful to flow from the mystical aspects of Lord Siva and Saivism through to pragmatic wisdom on implementing this to everyday life in a city. We flowed onto visit the home of London's Thiruchendur Murugan, the first Hindu murti in London, at Sri Rajarajeswari Amman Temple that evening where we witnessed a wonderful abhishekam, violin and mridangam recital.

The musical theme continued as the next morning Satguru was invited to London Sivan Kovil. London's othuvar, Samy Thandapani, amazed us with his precise recitals of Tamil thevarans and songs dedicated to Lord Siva and the Nayanmars. Interspersed were recitals by London's Pan Asai group alongside a flute recital. All the while Lord Siva received a wonderful abhishekam. This was a suitable close to the temple visits, all of which received a beautifully worded upadesha on Saivism by Satguru Bodhinatha and gifted with gems from the writings of our our beloved Gurudeva. To close five days of dynamic travel across London filled with activities, a satsang was held at the Santhirapala home where vratas were taken under Satguru's brilliant radiance. Prior to departing London, Satguru and Shamuganathaswami blessed the satsang group with an Aloha Dinner which took place in the riverside and greener side of London, Richmond-Upon-Thames.

Overall a blessed and vibrant time as all felt immensely grateful and blissful in the light of Satguru's grace. His words of wisdom and joy in His smile captured the hearts of many who look ahead to the next visit whilst also planning a visit to Siva's little island of Kauai. It is with the humblest of nandris to the love and dharsan from Kauai Aadheenam that this visit manifested and we very much felt the love from the international family; Siva's Sambandham. All is indeed His Dance.

Aum Namah Sivaya



Chapter One: The Great Story of Awareness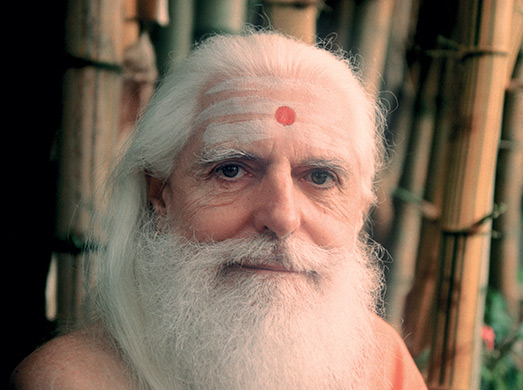 For those who saw this post several weeks ago, and were surprised to see them disappear suddently, we have improved the speed and audio quality and added proper MP3 tags and are now release these as good to go.
Gurudeva's 1970 Audio Master Course transformed the hearts, minds and lives of 1000's of spiritual aspirants. Several generations of seekers have passed through these last 4 decades and many have never heard of this treasure. Gurudeva lays out the core metaphysics of spiritual evolution in very simple terms.
We want to give a special thanks Iain Morland in the UK who has professionally restored the digitized versions of these very old audio tapes and brought them forward to good quality MP3 files. Now Gurudeva's powerful presence feels like he is right with you today!
In 1970's the sadhana/practice/course was to listen to each one of these 12 tapes 3 times in one week. Then move to the next chapter. The course also had transcripts to read as you listened and took three months to complete. Some young Hindus recently heard some of these talks and were "blown away... awesome!" so the message is ever fresh and ever powerful, 40 years later.
Click here to listen or download to your computer or mobile device
NOTE:
Small request for help: In our archives, we are missing a copy of the printed booklet of Chapter One of the course. In the front of each chapter transcript is a message that we have included in the web version, but we need to get that message from the Chapter One transcript book. If you have a complete set of this old course, please open to the first page that describes the meditation, visualization and practice that should accompany Chapter One, type this up and send it in an email to
studyhall@hindu.org
Thank you!
Today marked the 200th Chitra Pada Puja after Gurudeva's Mahasamadhi on November 12, 2001. And for the 200th time, we all gathered in Kadavul Temple to honor our great Natha Rishi in the form of a heartfelt pada puja to him.
A Slideshow expressing the lesson titled "Understanding Other People" From Gurudeva's Merging With Siva
Wednesday marked the 194th pada puja that we've performed for Our Gurudeva since his Great Departure on November 12, 2001, which was 5,301 days ago. Nirvanis Tejadevanatha and Nilakanthanatha officiated the worship as monks, resident guests, and local shishya attended.