All our websites have been running on a CentOS 6.2 web dedicated server in San Fransisco. We have moved all of these to Linode Cloud Servers in Fremont, California, running on the latest Ubuntu 14.04 LTS system on SSD drives. For the non-nerds amongst us, the web sites are going to get much faster! This transition requires that we not add any new content for several days while DNS propagates globally and the worlds domain system shifts to call the websites from the new service. If are seeing this you are already getting TAKA from the new server….The Big Bird has arrived. Stay tuned for updates.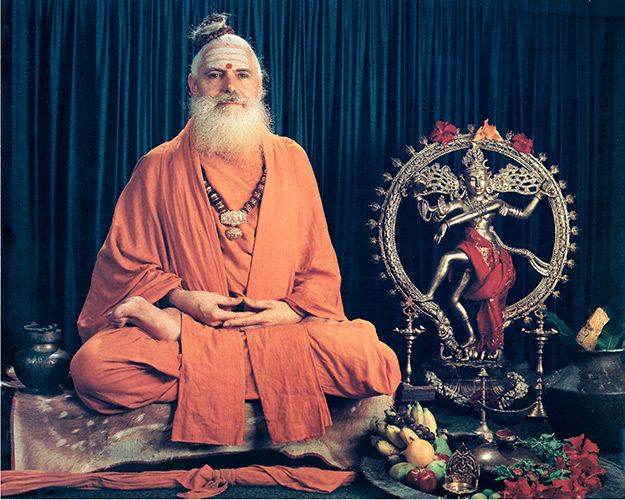 Gurudeva tried to keep the monks on the leading edge of digital content development. In the early days of the web ( 1998) he recorded 117 chapters of Merging with Siva. We release these on TAKA every day and also had a podcast. Now we are bringing these back to life in our digital media library. Go to the complete talks index, click on Satguru Sivaya Subramuniyaswami, choose 1998 and scroll down to August 15 to see the whole list. Or go here for a catalog view.
India's Prime Minister Narendra Modi's new International Day of Yoga web site was officially launched in Paris on August 10th. The monks were contacted to contribute and you will find Himalayan Academy Publication's contribution in the "About --> Roots of Yoga" section where the Yamas and Niyamas are in focus with a link to our book Yoga's Forgotten Foundation.

PARIS, FRANCE, April 10, 2015 (Business Standard): Prime Minister Narendra Modi today launched a portal for the International Day of Yoga here, describing the ancient Indian spiritual practice as capable of awakening a sense of oneness. Flanked by UNESCO Director General Irena Bukova, Modi officially launched the http://www.Idayofyoga.Org website after addressing a gathering at the UNESCO headquarters that included a large number of NRIs.

In his UNESCO address, Modi called for a change in lifestyle "because the emission reduction that we seek will be the natural outcome of how we live. It is with this vision that I had called the United Nations General Assembly last September to declare June 21 as the International Day of Yoga. Yoga awakens a sense of oneness and harmony with self, society and nature. By changing our lifestyle and creating consciousness, it can help us deal with climate change and create a more balanced world," Modi said. Check it out at www.IDayOfYoga.org/About/Roots of Yoga
From Our Gurus' Teachings
Archives are now available through 2001. Light colored days have no posts. 1998-2001 coming later.
September 2016

1

2

3

4

5

6

7

8

9

10

11

12

13

14

15

16

17

18

19

20

21

22

23

24

25

26

27

28

29

30
October 2016

1

2

3

4

5

6

7

8

9

10

11

12

13

14

15

16

17

18

19

20

21

22

23

24

25

26

27

28

29

30

31
November 2016

1

2

3

4

5

6

7

8

9

10

11

12

13

14

15

16

17

18

19

20

21

22

23

24

25

26

27

28

29

30
December 2016

1

2

3

4

5

6

7

8

9

10

11

12

13

14

15

16

17

18

19

20

21

22

23

24

25

26

27

28

29

30

31
June 2016

1

2

3

4

5

6

7

8

9

10

11

12

13

14

15

16

17

18

19

20

21

22

23

24

25

26

27

28

29

30
July 2016

1

2

3

4

5

6

7

8

9

10

11

12

13

14

15

16

17

18

19

20

21

22

23

24

25

26

27

28

29

30

31
August 2016

1

2

3

4

5

6

7

8

9

10

11

12

13

14

15

16

17

18

19

20

21

22

23

24

25

26

27

28

29

30

31
Subscribe to RSS Feed