All our websites have been running on a CentOS 6.2 web dedicated server in San Fransisco. We have moved all of these to Linode Cloud Servers in Fremont, California, running on the latest Ubuntu 14.04 LTS system on SSD drives. For the non-nerds amongst us, the web sites are going to get much faster! This transition requires that we not add any new content for several days while DNS propagates globally and the worlds domain system shifts to call the websites from the new service. If are seeing this you are already getting TAKA from the new server….The Big Bird has arrived. Stay tuned for updates.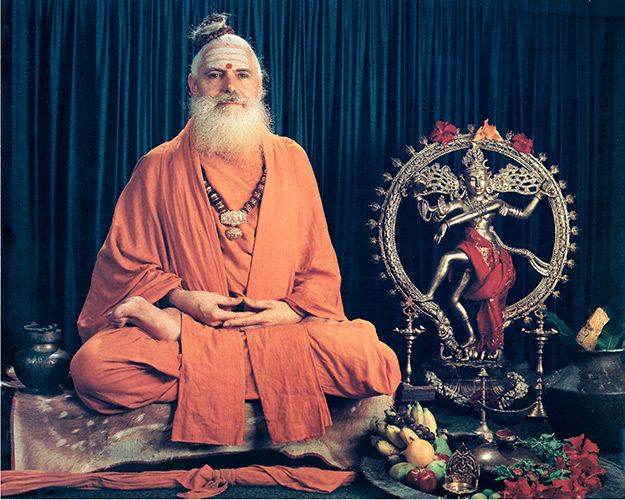 Gurudeva tried to keep the monks on the leading edge of digital content development. In the early days of the web ( 1998) he recorded 117 chapters of Merging with Siva. We release these on TAKA every day and also had a podcast. Now we are bringing these back to life in our digital media library. Go to the complete talks index, click on Satguru Sivaya Subramuniyaswami, choose 1998 and scroll down to August 15 to see the whole list. Or go here for a catalog view.
From Our Gurus' Teachings
Bodhinatha's Latest Upadeshas:"Bondage: Anava, Karma, Maya" (June 6,2016)

Why aren't we with God Siva? Bondage: anava, karma and maya. The law of karma is teaching us to understand the behavior which is conducive to the unfoldment of the soul. Anava makes us think we're an individual, separate. Through positive experience, use it to accomplish, mature the soul. The sense of a Oneness eventually comes in. "..all are pervaded by love. But there is no all for you alone exist. All are you."

Master Course, Living with Siva, Lesson 54.



Click here to go to an index of all of Bodhinatha's and Gurudeva's online audio.
Archives are now available through 2001. Light colored days have no posts. 1998-2001 coming later.
September 2016

1

2

3

4

5

6

7

8

9

10

11

12

13

14

15

16

17

18

19

20

21

22

23

24

25

26

27

28

29

30
October 2016

1

2

3

4

5

6

7

8

9

10

11

12

13

14

15

16

17

18

19

20

21

22

23

24

25

26

27

28

29

30

31
November 2016

1

2

3

4

5

6

7

8

9

10

11

12

13

14

15

16

17

18

19

20

21

22

23

24

25

26

27

28

29

30
December 2016

1

2

3

4

5

6

7

8

9

10

11

12

13

14

15

16

17

18

19

20

21

22

23

24

25

26

27

28

29

30

31
July 2016

1

2

3

4

5

6

7

8

9

10

11

12

13

14

15

16

17

18

19

20

21

22

23

24

25

26

27

28

29

30

31
August 2016

1

2

3

4

5

6

7

8

9

10

11

12

13

14

15

16

17

18

19

20

21

22

23

24

25

26

27

28

29

30

31
Subscribe to RSS Feed