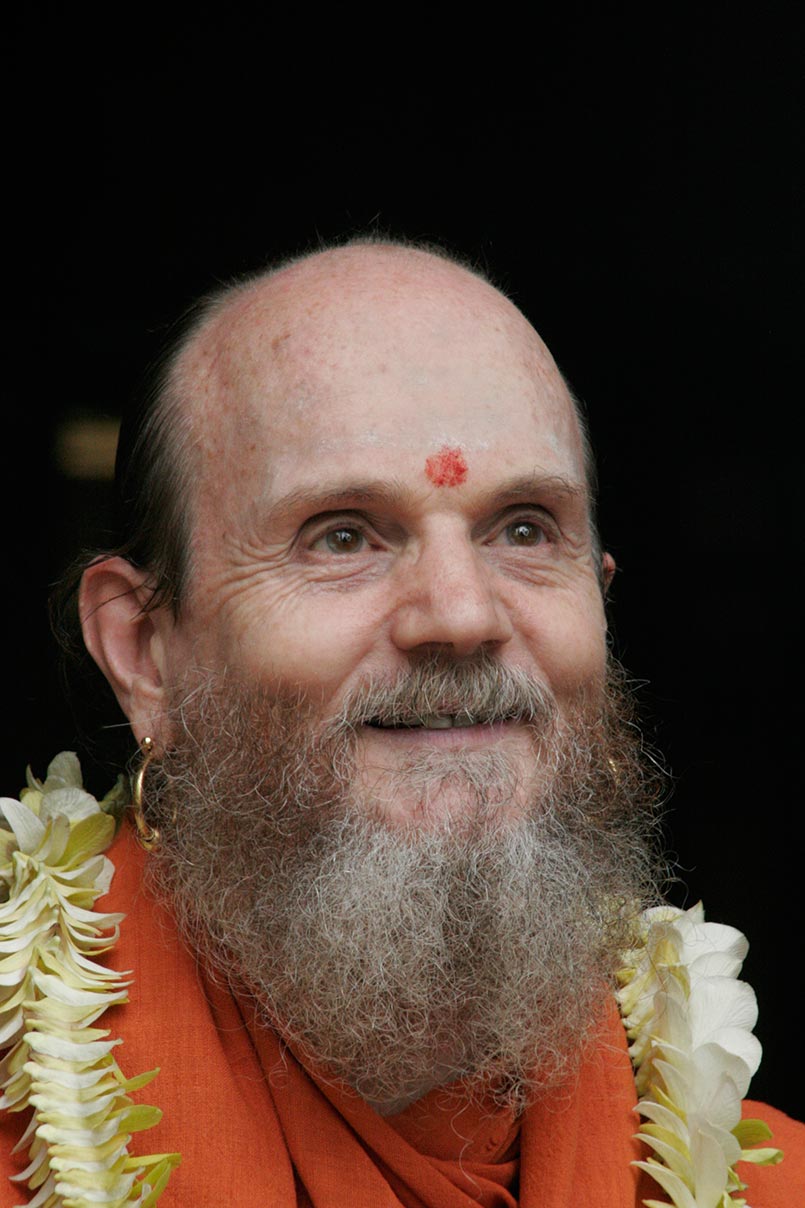 Bodhinatha's Latest Upadeshas:
"What Are Siva's Three Perfections" (January 14,2017)
The idea of Monistic Theism is seen in the three perfections of God Siva. Theism is the face of evolving, monism is always the Truth. We have pure consciousness and the source of pure consciousness, Absolute Reality. The soul body is maturing. The nucleus of your soul and Parameshvara are identical, you just have to realize it. Imkaif, Parasiva, one of the three perfections--you can't describe it.
Path to Siva, Lesson 12.
Twelve Shum Meditations: Gurudeva's The Advaitin, 1968.
---
Click here to go to an index of all of Bodhinatha's and Gurudeva's online audio.
Thanks to our Digital Dharma Drive supporters and Andre Garzia's magic, The Guru Chronicles Audio Book is now on line. Click here to view a preview. Also works on smart phones For the web dev savvy among us, delivery uses the robust javascript Media Elements framework along with a playlist extension.
If you want the files for your computer, a thumbdrive with all files is available for sale here, at Minimela.com which includes also the ebooks, artwork and additional priceless vintage Gurudeva audio and video from our archives.
Today at noon we celebrated Satguru Sivaya Subramuniyaswami with our monthly pada puja during the chitra nakshatra. In Kadavul Temple Satguru Bodhinatha Veylanswami and his monks gathered with local members for an abhishekam. While the monks chanted Sri Rudram Natyam Mayuranatha and Nirvani Tejadevanatha performed the puja, pouring pranic substances such as milk, honey and citrus over Gurudeva's black granite tiruvadi. Following a final arati, the event ended with singing and with each attendee prostrating before the shrine, with an opportunity for everyone to then sit in worshipful silence. Jai Gurunathan. Aum Namah Sivaya.
Recently one of the monastery's many Muruga bhaktars cleaned and oiled Lord Shanmukha.

This great Mahadeva is worshiped in all parts of India and the world. Also known as Murugan, Kumara, Skanda, Shanmukhanatha, Subramanya and more. He is the God who guides that part of evolution which is religion, the transformation of the instinctive into a divine wisdom through the practice of yoga. He holds the holy Vel of jnana shakti which is His Power to vanquish darkness or ignorance.
From Our Gurus' Teachings
Archives are now available through 2001. Light colored days have no posts. 1998-2001 coming later.
Subscribe to RSS Feed