A class by Satguru Bodhinatha Veylanswami during the 2017 Gurudeva Mahasamadhi celebrations
A class by Satguru Bodhinatha Veylanswami during the 2017 Gurudeva Mahasamadhi celebrations
Sung by: Jagatheeshwar Aravindraj
Another version of this famed song to Lord Siva.
Sung by: Dishanna Nagarajan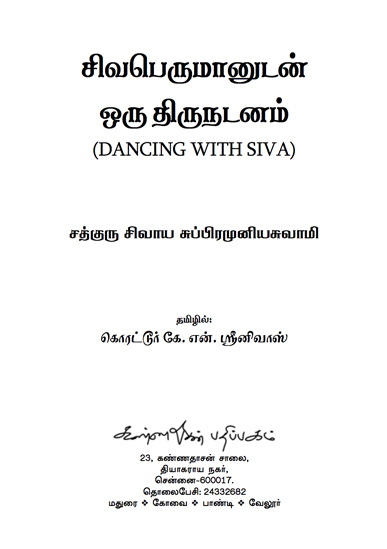 Every spiritually-inclined human being will be enriched by the path revealed in this extraordinary book. India's tolerant and...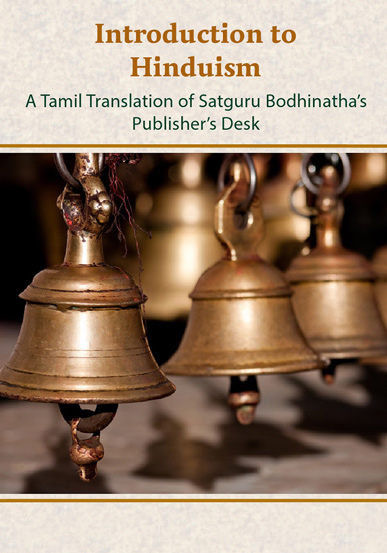 Hindus in the West are sometimes invited to give a talk explaining their religion at a local college,...
Sung by: Tiruthani Swaminathan
This is the most famous of all of the songs by Saint Manickavasagar. The 95 lines of the...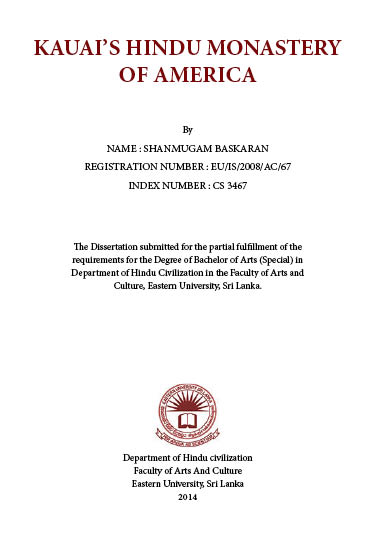 This is a brochure describing Kauai Aadheenam written in Tamil by Shanmugam Baskaran. It his dissertation submitted for...