Siva Nataraja
Siva listens in on an audience between yogi and students, shastri or astrologer.
Man embraces a women sitting on a carpet and offers her jewelry.
Two Vaidyas consult texts for preparing Ayurvedic remedies.
7 Scenarios; Life of a man from birth through childhood, adulthood, and finally to his death.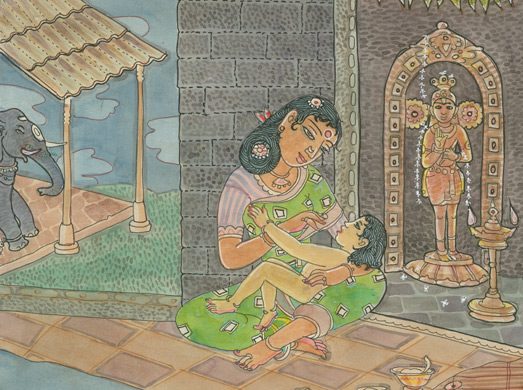 Early Samskaras: First Feeding and Ear Piercing.
Devotees begin with worshipping Ganesha, then are lead to Lord Muruga, who takes them to Lord Siva
Siva, as the Sun is the Source of Dharma
Same as R25 but outline on tracing paper