Blissful devotee sees Siva in all.
Arjuna in Ramayana; Kannappan gives his eye to Siva; the righteous Kannagi causes Madurai to burn; Narasimhan defeats...
Saint Tirumular in Himalayas, Saint Meykandar with Sivajnanabodham
Siva Nataraja
Siva listens in on an audience between yogi and students, shastri or astrologer.
Devotees begin with worshipping Ganesha, then are lead to Lord Muruga, who takes them to Lord Siva
This could mean all religions (the pots) have their source in Siva, the sun.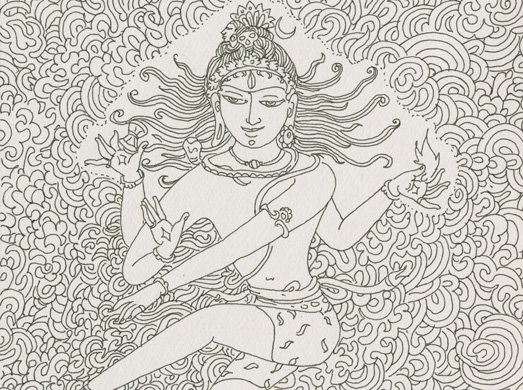 Siva Nataraja
Siva overlooking a women that just died