Results for: painting, rajam
A snake charmer roams the countryside.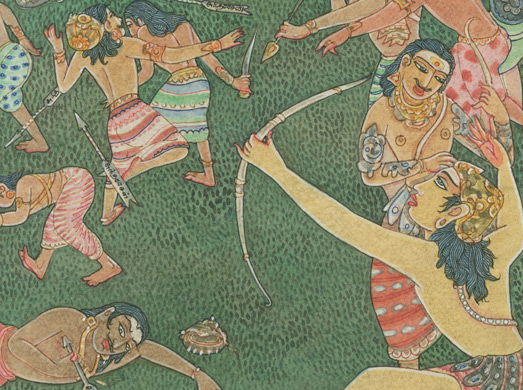 Warriors vanquish their enemies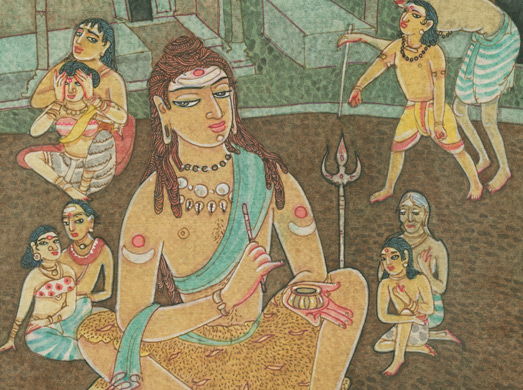 Siva with extended family
Devotee Bathes in Temple Tank, then Worships Lord Siva. The temple and Village are Nestled in Siva's Locks
A kshatriya flees from tribals worshipping the Lingam. Vendor of Narmada lingams speaks to nobleman and entourage.
Multi-headed asura with a tray of jewels and more jewels in his cave is surrounded by warriors
Multiple scenarious of royalty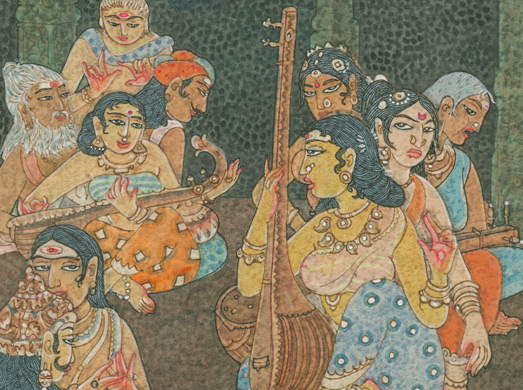 People playing music and singing
Krishna (?) surveying husband and wife in lotus pond