Results for: painting, rajam
Two rishis in the mountains...Agastya and another?
Royal man showing humility to a man of seemingly lower rank. Lotus pond adjacent.
Man sitting at a gambling table with pots of grain next to him and siva overlooking everything
Sri Ramana Maharishi sits outside his hut with Thiruvannamalai temple and Arunachala beyond.
A marrriage takes place with the blessing of Lord Murugan and other Gods; the presence of cows brings...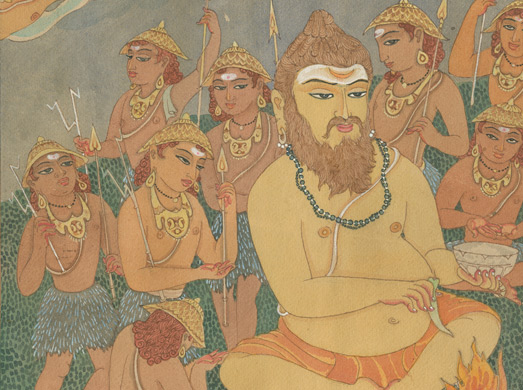 Sage Agastya conducting a homa, with devas (possibly Indra and other thunder devas) overlooking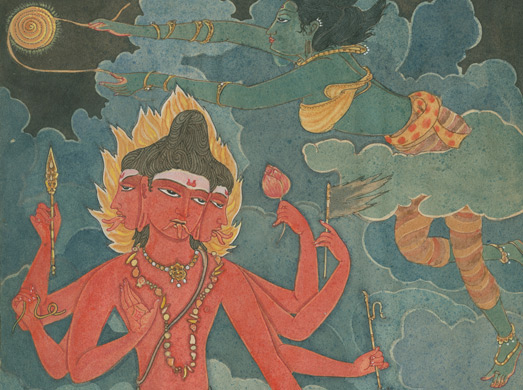 3 headed, 3 legged Agni on his vahana the goat.
Small Ganesha reclining on a tree