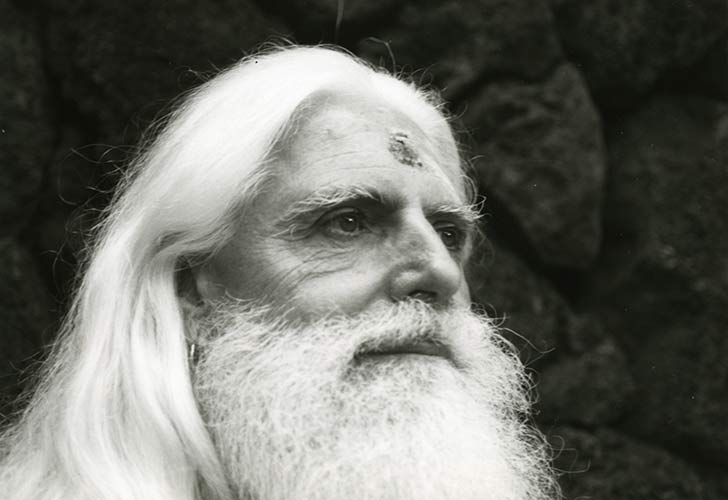 Mahasivaratri Mangalam!
On this most holy night of the year we are pleased to bring you another golden audio treasure from the Gurudeva Audio archives: "Being in Siva Consciousness" some themes in this quintessential Gurudeva talk on Siva:

Siva is very accessible, everywhere. But the barrier is ignorance, forgetfulness. There are great truths throughout the entire universe, these great truths lie in your own superconscious mind, waiting to be used. See God Siva everywhere as all pervasive energy. Bliss consciousness, Siva consciousness. A story: "Why didn't you let Siva take you?" Everywhere a guru goes becomes his ashram. Leave the lower nature, look at Siva and don't see anything else. Siva is love and love is Siva. Find out how wonderful you really are. You'll become the knower of the known, the seer or the unseen, the embodiment of the Truth. Worshiping Siva with Himself, all the elements. Be in Siva consciousness.
Click this link to go to the permanent page
for this talk and download or bookmark for future.
Aum Namah Sivaya!

We wish you many blessing on Siva's most auspicious night of the year! Here is a video made by an anonymous devotee expressing the importance of this night. In a few hours our monks will begin a Siva Homa, followed by a night of upadeshas, bhajans, meditation and a final abhishekam to the small crystal Lingam which sits before Nataraja in Kadavul Temple. While Maha Ardra celebrates Lord Siva in full form and glory, on this night of Mahasivaratri we dive within ourselves to discover our everlasting oneness with the Silent Absolute. This is a night of Parasiva, of the core and undefined singularity of all that is. Ultimately tonight is about you, and your deepest, innermost source. In the words of Chellapaswami: "WHO ARE YOU!?!"

Aum Namah Sivaya. Sivaya Namah Aum.
From Our Gurus' Teachings
Archives are now available through 2001. Light colored days have no posts. 1998-2001 coming later.
Subscribe to RSS Feed