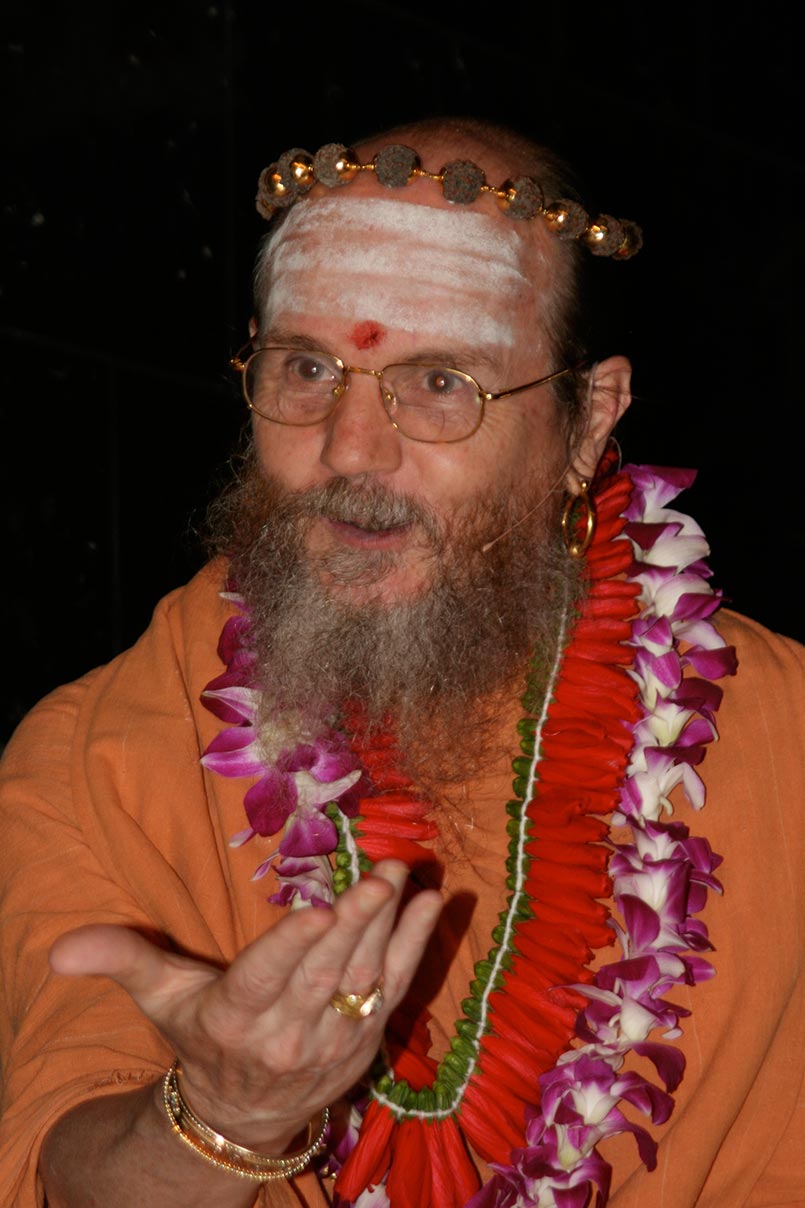 Bodhinatha's Latest Upadeshas – What Is the Nature of Our Sould
Are
Souls and World Essentially Good, Path to Siva Lesson 24 (May 12,2017)
"The world does contain suffering; it's this way for a reason. If the world was perfect why would we want to transcend it? We're not all in the same place in consciousness. We don't divide the world into good and bad. Everyone is divine on the inside. The soul is pure actinic energy flowing through the seven chakras below and the six chakras above the muladhara. Hindu society is designed to help everybody come up in consciousness. It takes many lives.
Path to Siva, Lesson 24.
Master Course Trilogy, Dancing with Siva, Lesson 47
---
Click here to go to an index of all of Bodhinatha's and Gurudeva's online audio.
From Our Gurus' Teachings
Archives are now available through 2001. Light colored days have no posts. 1998-2001 coming later.
Subscribe to RSS Feed