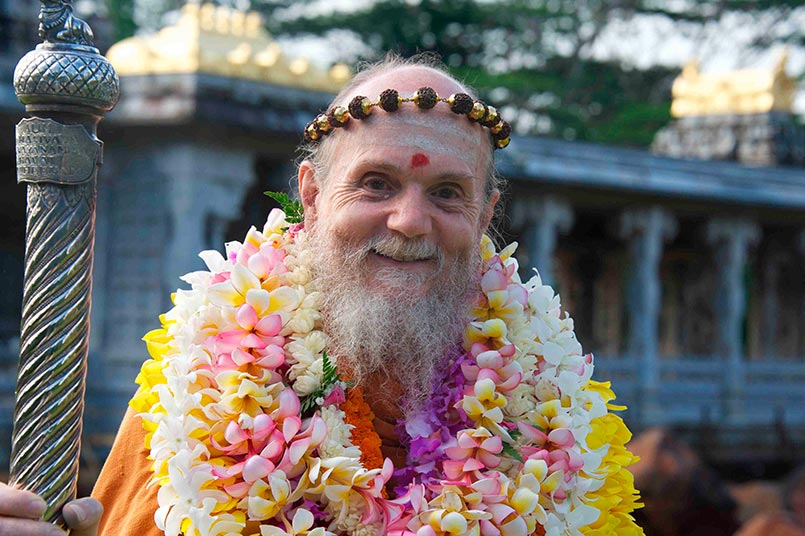 Bodhinatha's Latest Upadeshas – Commentaries on Path to Siva
What Is Our Heritage of Gurus? Path to Siva, Lesson 36 (December 27,2017)
"Since the beginning of time, the power, or shakti, of God Siva has been carried forth by enlightened beings, satgurus." Spiritual progress is achieved through abhyasa, daily practice, and vairagya, dispassion.
Dispassion is being detached enough to be getting happiness from inside ourself not outside from the world. Control awareness; find and claim joyousness and peace every day in all environments. "Naam ariyom-We do not know." When we get really deep inside to find the deepest truth it can not be explained.
Path To Siva, Lesson 36.
Click here to go to an index of all of Bodhinatha's and Gurudeva's online audio.
One Response to "Path to Siva: What Is Our Heritage of Gurus?"
Rajendra Giri says:
January 5th, 2018 at 9:12 am

Aum Namah Shivay!!!!!
From Our Gurus' Teachings
Archives are now available through 2001. Light colored days have no posts. 1998-2001 coming later.
Subscribe to RSS Feed