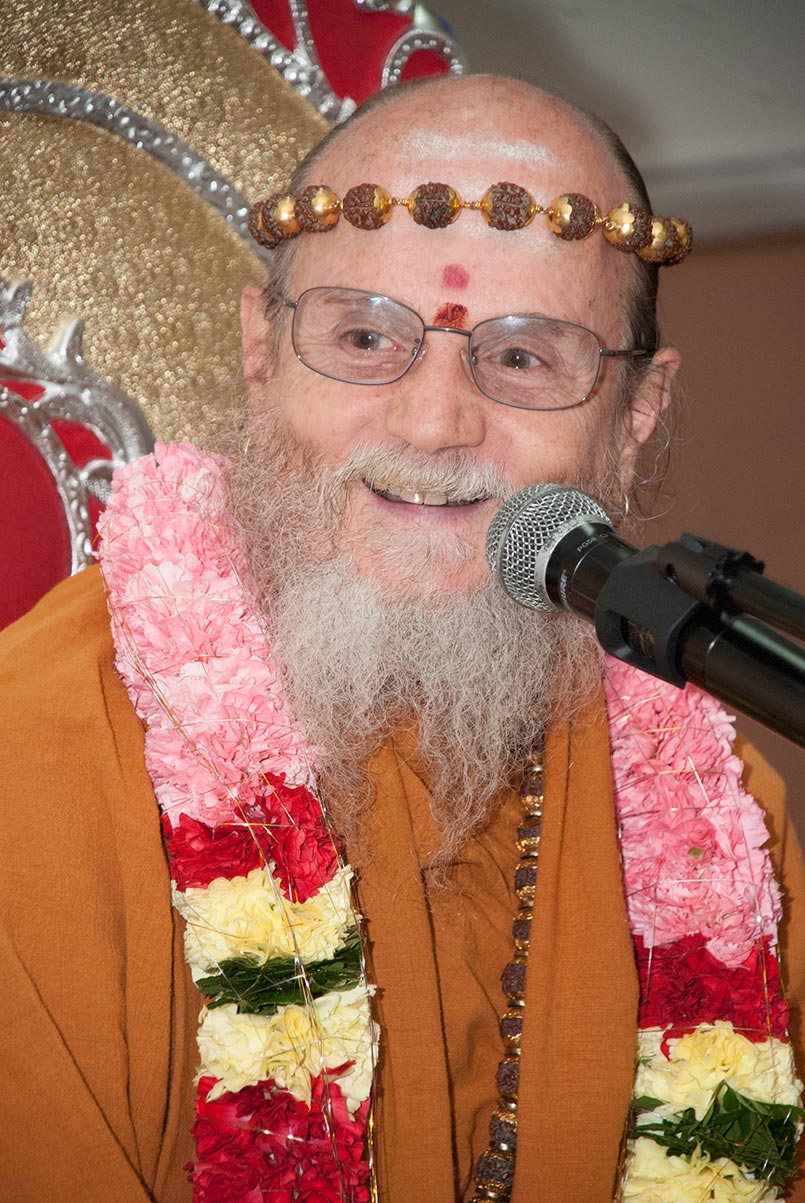 What Are the Two Paths? Path to Siva, Lesson 37 (Jan 4, 2018)
Bodhinatha addresses the misconception that householders should be detached from their family and professional life. Using the Tirukural as a reference, he highlights that detachment for the householder means to be detached from one's wealth and possessions enough to be able to do charity. Then he describes key goals of monastic life and the service done by our monastic order, pointing out that the path of spiritual unfoldment, like an oak tree, takes many years to yield results. But we should have faith that the ancient methods and path will one day yield results.
Path To Siva, Lesson 37
Click here to go to an index of all of Bodhinatha's and Gurudeva's online audio.
One Response to "What Are the Two Paths? Bodhinatha Clarifies Detachment"
Ramesh Sivanathan Lechumiah says:
January 8th, 2018 at 1:44 pm

"The final chapters are very important and there's two of them on charity, understanding one's duty to give and just charity, or Irai."
Please correct the typo error in the Text of Speech : the right spelling is Igai (ஈகை)
From Our Gurus' Teachings
Bodhinatha's Latest Upadeshas
Path to Siva Commentaries

Why Should we Learn a Cultural Art?

Become an accomplished human being; soar into the fourth dimension. Artists experience mountaintop consciousness. Having their source in humble devotion to the Lord, Saiva cultural arts: singing, drama, dance, playing musical instruments and creative skills strengthen concentration and are a form of worship. Religious art is an expression of the soul nature, bringing the beauty of the within into manifestation.

---

How Can We Be Strong Saivite Hindus?

Gurudeva: "The time has come for Hindus of all races, all nations, of all cultures, of all sects to stand up and let the peoples of the world know of the great religion of which they are one of the staunch adherents." The first way of learning religion is to memorize its tenants. The challenge of living with Siva means bringing religion into the home, into the family, into our interactions with all other people. Kshama-forbearance and patience. Everything we experience we set in motion. Everything is just the next thing to do. Treat everyone in a friendly and inspiring way. Learn our religion and then live by it.

---

Click here to go to an index of all of Bodhinatha's and Gurudeva's online audio.
Archives are now available through 2001. Light colored days have no posts. 1998-2001 coming later.
Subscribe to RSS Feed