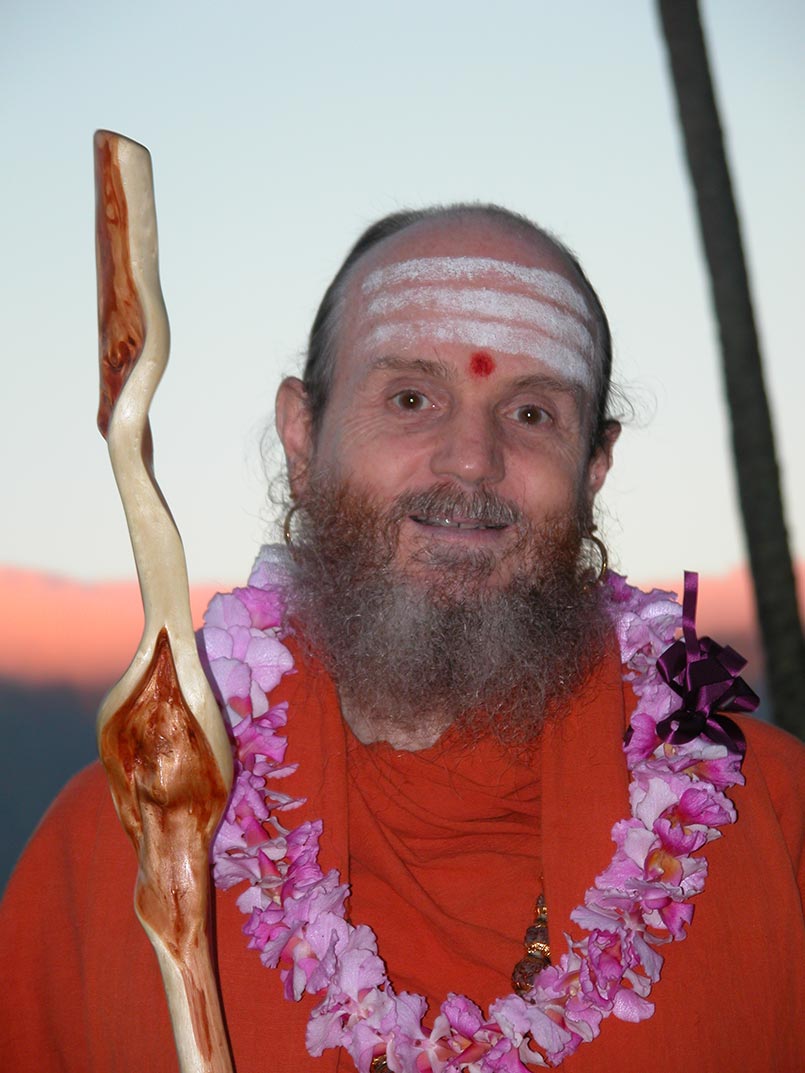 Bodhinatha's Latest Upadeshas – Commentaries on Path to Siva
What Is Our Code of Conduct – Yamas.
"Siva's devotees…move the forces of the world and are not moved or affected by them." We meet and interact with all kinds of people. If we're not following all the yamas it gets difficult to hold spirituality and to meditate. Actions which deviate from these ethical restraints cause disturbances in our life resulting in a disturbed mind, generating painful karmas.
Dhriti – Steadfastness, is very important. Gurudeva frequently talks about the 4 P's and then add "prayer": plan, persistence, push and start it all with prayer. Reach in and find your willpower.
Path to Siva, Lesson 40.
Click here to go to an index of all of Bodhinatha's and Gurudeva's online audio.
One Response to "What Is Our Code of Conduct – Yamas"
Rajendra Giri says:
January 30th, 2018 at 8:47 am

Thanks,
Aum Namah Shivaya!
From Our Gurus' Teachings
Archives are now available through 2001. Light colored days have no posts. 1998-2001 coming later.
Subscribe to RSS Feed