This week's tour group was possibly the largest Kauai Aadheenam has ever seen. Our guide for the day had a few words to say about the group, "Well over 100 people so we had to roll out mats! Another 20 or so joined a bit later than this photo. A good time had by all."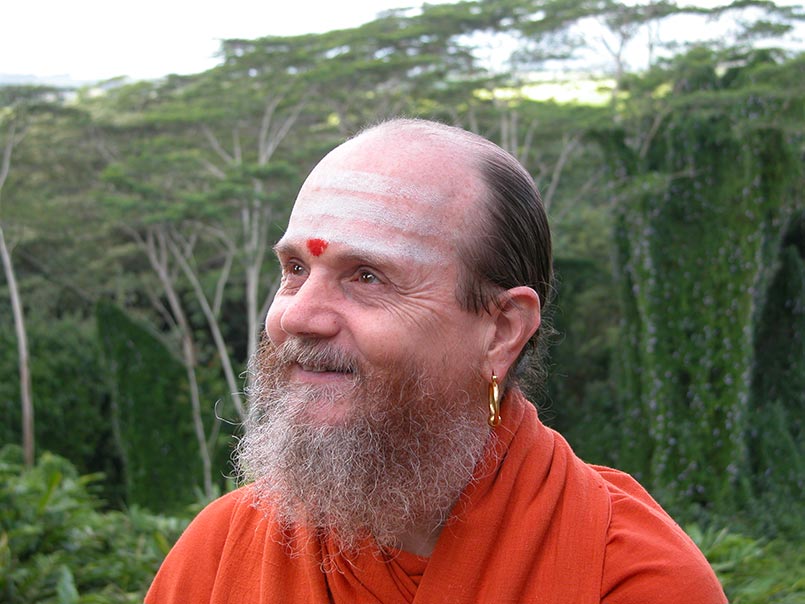 Who Are Our Holy Men and Women? Path to Siva, Lesson 38 (January 10,2018, with some audio recording challenges that day)
"Bodhinatha describes the nature of the holy men and women of Saivism and relates the teachings of the women saint Auvaiyar. He shows how her focus is on dharma and at the same time, in her poem to Ganesha, how she exemplifies the nature of the monistic theism of our tradition — how theistic worship of the Deity takes us deep into inner awakenings of monism, being one with Siva.
Path To Siva, Lesson 38.
Click here to go to an index of all of Bodhinatha's and Gurudeva's online audio.
From Our Gurus' Teachings
Archives are now available through 2001. Light colored days have no posts. 1998-2001 coming later.
September 2018

1

2

3

4

5

6

7

8

9

10

11

12

13

14

15

16

17

18

19

20

21

22

23

24

25

26

27

28

29

30
October 2018

1

2

3

4

5

6

7

8

9

10

11

12

13

14

15

16

17

18

19

20

21

22

23

24

25

26

27

28

29

30

31
November 2018

1

2

3

4

5

6

7

8

9

10

11

12

13

14

15

16

17

18

19

20

21

22

23

24

25

26

27

28

29

30
December 2018

1

2

3

4

5

6

7

8

9

10

11

12

13

14

15

16

17

18

19

20

21

22

23

24

25

26

27

28

29

30

31
May 2018
1
2
3
4

5

6

7

8

9

10

11

12

13

14

15

16

17

18

19

20

21

22

23

24

25

26

27

28

29

30

31
June 2018

1

2

3

4

5

6

7

8

9

10

11

12

13

14

15

16

17

18

19

20

21

22

23

24

25

26

27

28

29

30
July 2018

1

2

3

4

5

6

7

8

9

10

11

12

13

14

15

16

17

18

19

20

21

22

23

24

25

26

27

28

29

30

31
August 2018

1

2

3

4

5

6

7

8

9

10

11

12

13

14

15

16

17

18

19

20

21

22

23

24

25

26

27

28

29

30

31
Subscribe to RSS Feed