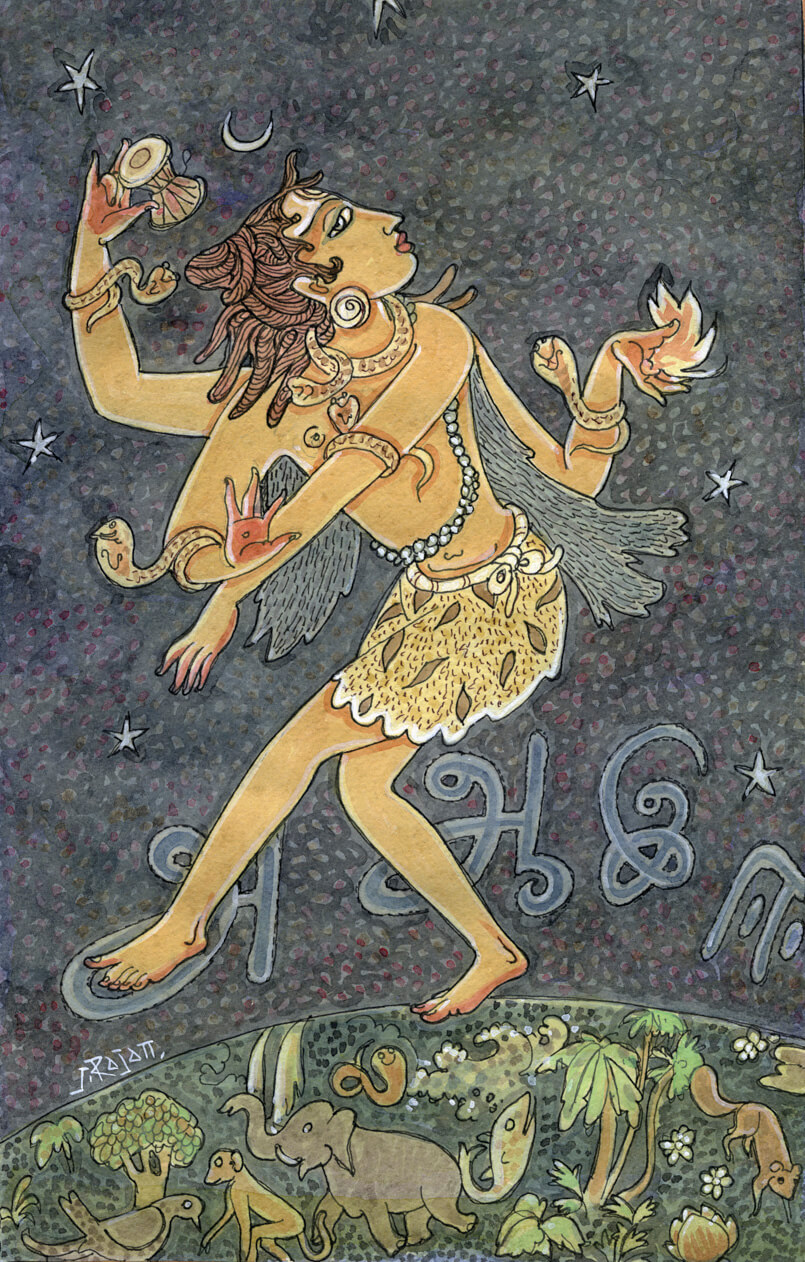 Part I: On Virtue
Section I: Prologue
Chapter 1: Praising God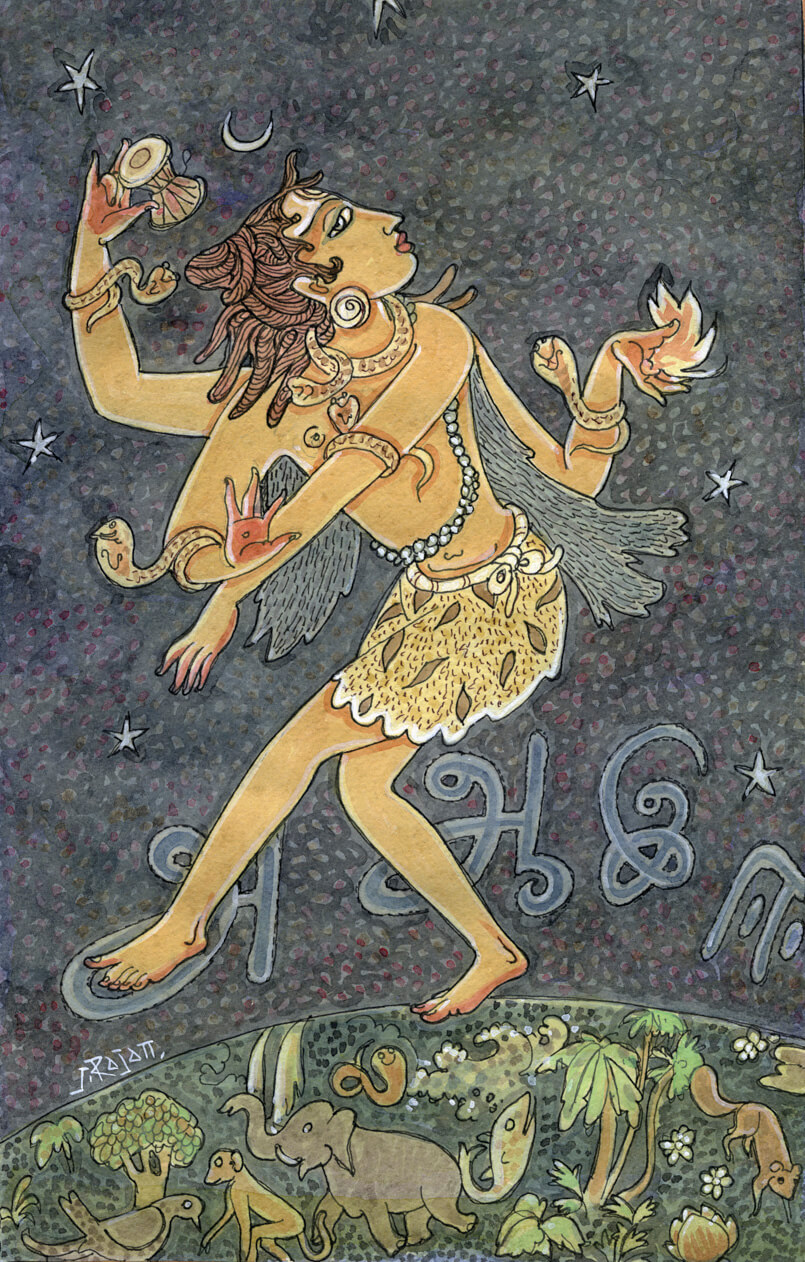 Verse 1
The first four letters of the Tamil alphabet are seen here: A, AH, E, EE. This is the dancing Siva who creates. He is shown without ornamentation or man-made things. He is in all of nature, dressed with pearl necklace, simple cotton yarn sacred thread (poolnul. He is dancing over the world of birds, animals, plants and nature in her abundance.
You can access the entire text, in Tamil and English here:
Weaver's Wisdom
Verse 1
"A" is the first and source of all the letters. Even so is
God Primordial the first and source of all the world.
Verse 2
What has learning profited a man, if it has not led him
to worship the Good Feet of Him who is pure knowledge itself?
Verse 3
The Supreme dwells within the lotus of the heart. Those who reach
His Splendid Feet dwell enduringly within unearthly realms.
Verse 4
Draw near the Feet of Him who is free of desire
and aversion, and live forever free of suffering.
Verse 5
Good and bad, delusion's dual deeds, do not cling to those
who delight in praising the Immutable, Worshipful One.
Verse 6
A long and joyous life rewards those who remain firmly
on the faultless path of Him who controls the five senses.
Verse 7
They alone dispel the mind's distress
who take refuge at the Feet of the Incomparable One.
Verse 8
They alone can cross life's other oceans who take refuge
at the Feet of the Gracious One, Himself an Ocean of Virtue.
Verse 9
The head which cannot bow before the Feet of the Possessor of
eight infinite powers is like the senses lacking the power to perceive.
Verse 10
The boundless ocean of births can be crossed, indeed,
but not without intimate union with Infinity's Holy Feet.
One Response to "Tirukural – Chapter 1"
Pethuraja says:
September 17th, 2020 at 1:30 am

"AUM"!.
From Our Gurus' Teachings
Archives are now available through 2001. Light colored days have no posts. 1998-2001 coming later.
Subscribe to RSS Feed