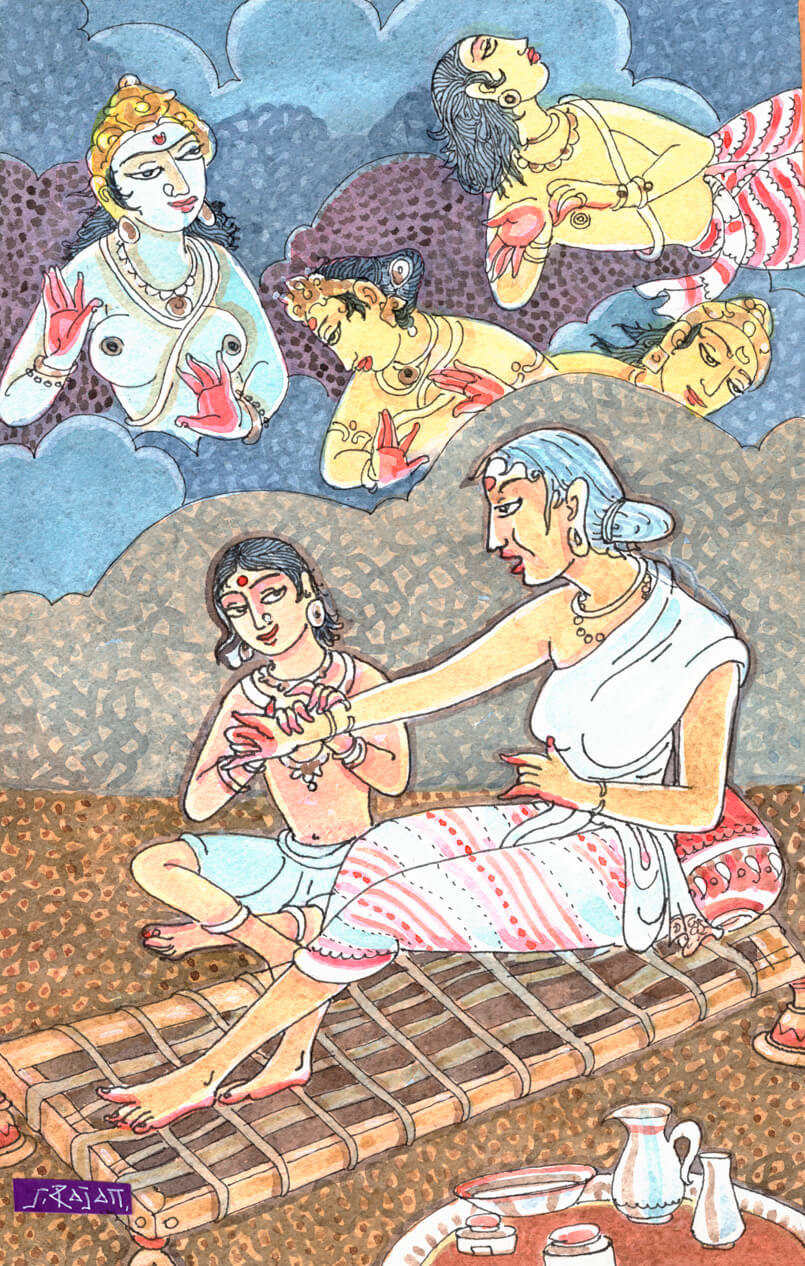 Chapter 10: Speaking Pleasant Words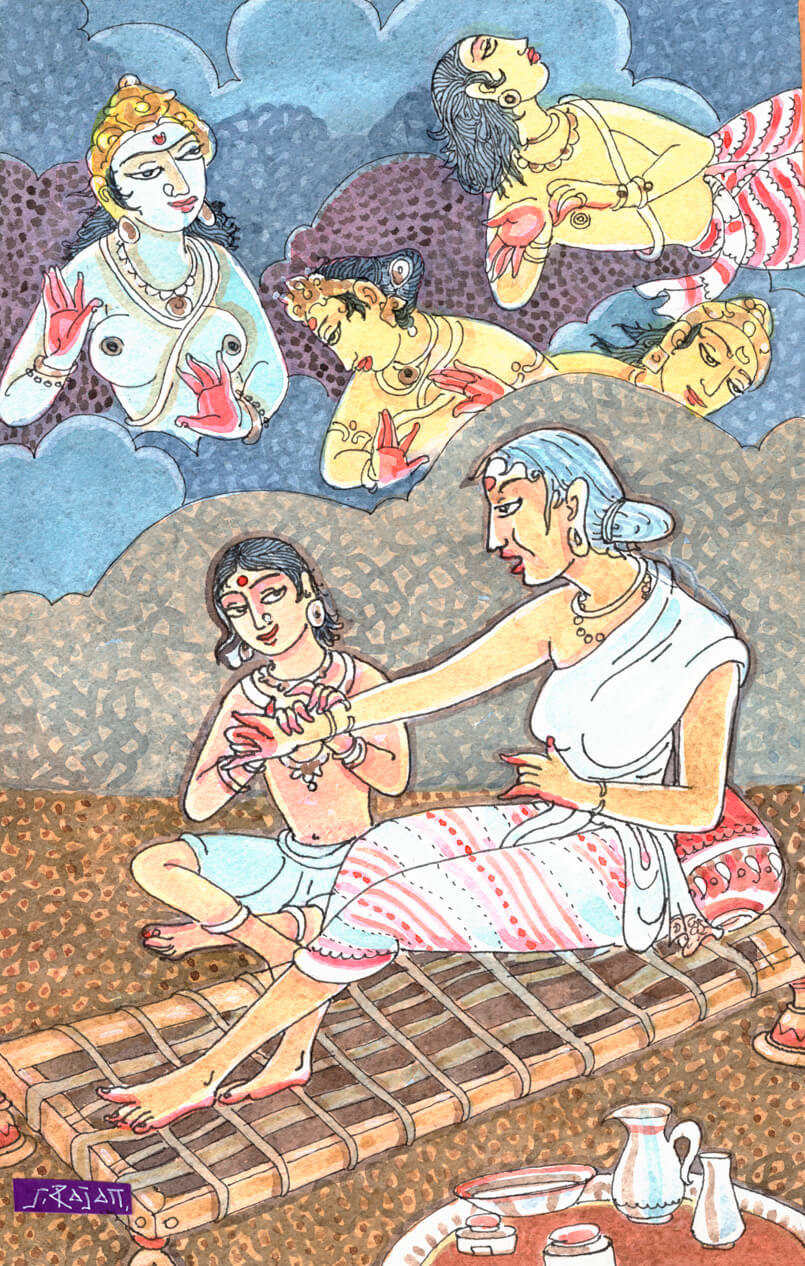 Verse 93
An old lady is sitting on the bed. Her granddaughter holds her hand, smiles and offers encouraging words. Above, the devas see the young one's goodness and offer heavenly blessings.
You can access the entire text, in Tamil and English here:
Weaver's Wisdom
Verse 91
Pleasant words, full of tenderness and devoid of deceit,
fall from the lips of virtuous men.
Verse 92
Better than a gift given with a joyous heart
are sweet words spoken with a cheerful smile.
Verse 93
A kindly countenance and sweet words
spoken from the heart are virtue's way.
Verse 94
Poverty-provoking sorrow will not pursue
those who speak joy-producing words to all they meet.
Verse 95
Humility and pleasant words are the jewels
that adorn a man; there are none other.
Verse 96
If a man seeks to do good while speaking sweet words,
his virtues will wax and his vices will wane.
Verse 97
Words yield spiritual rewards and moral excellence
when they do not wander far from usefulness and agreeableness.
Verse 98
Sweet speech that is a stranger to pettiness
imparts pleasure not only in this life, but in the next.
Verse 99
Why would anyone speak cruel words,
having observed the happiness that kind words confer?
Verse 100
To utter harsh words when sweet ones would serve
is like eating unripe fruits when ripe ones are at hand.
2 Responses to "Tirukural – Chapter 10"
Thilaiampalam Sivayogapathy says:
November 16th, 2020 at 4:53 pm

Aum Namasivaya!

Vanakkam to All Sivathondars!

"THIRUKURAL" is a Great Asset for the Humanity,

which shows the clear, correct Path ,with Light,

in Human life. Aum Siva, Siva!

Mikka Nanri,

Anpudan,

Siva,
(T.Sivayogapathy).

Pethuraja N.A. says:
November 17th, 2020 at 6:21 pm

"AUM"!.
From Our Gurus' Teachings
Archives are now available through 2001. Light colored days have no posts. 1998-2001 coming later.
Subscribe to RSS Feed