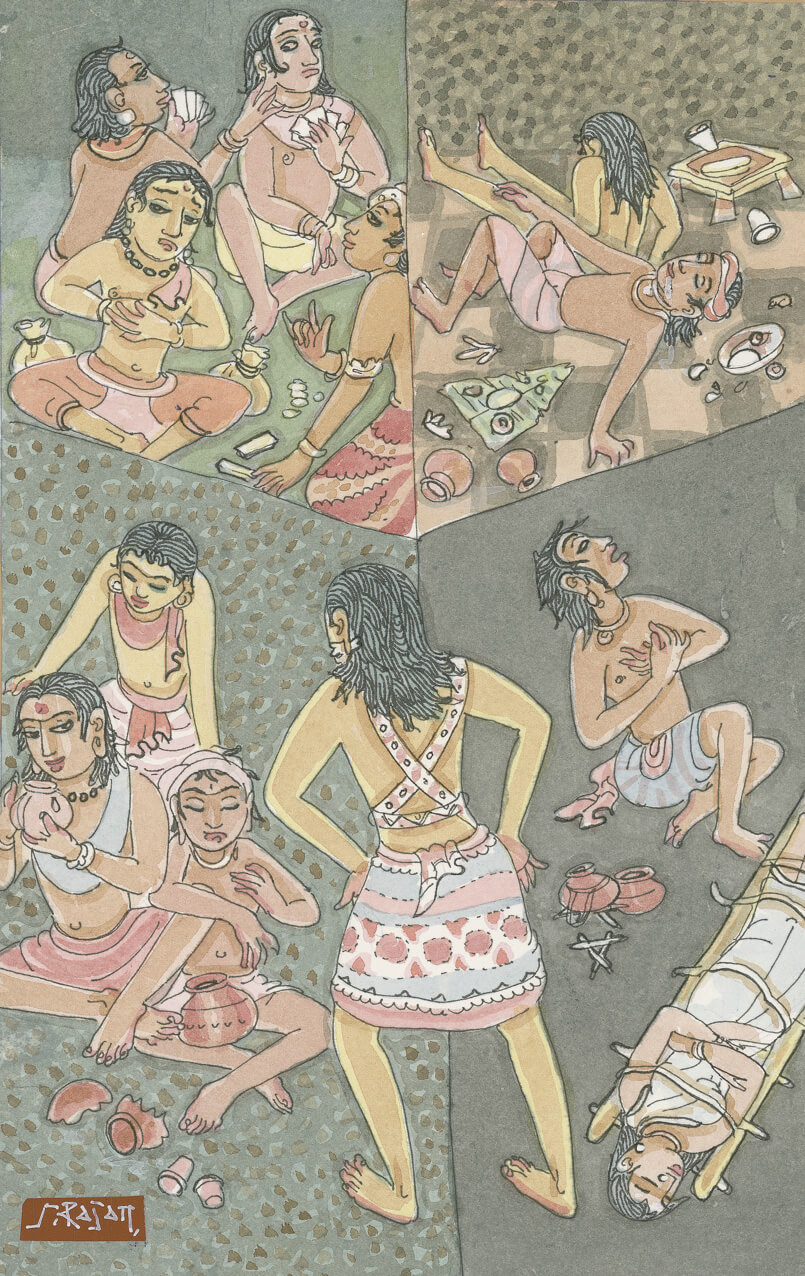 Chapter 51: Testing and Trusting Men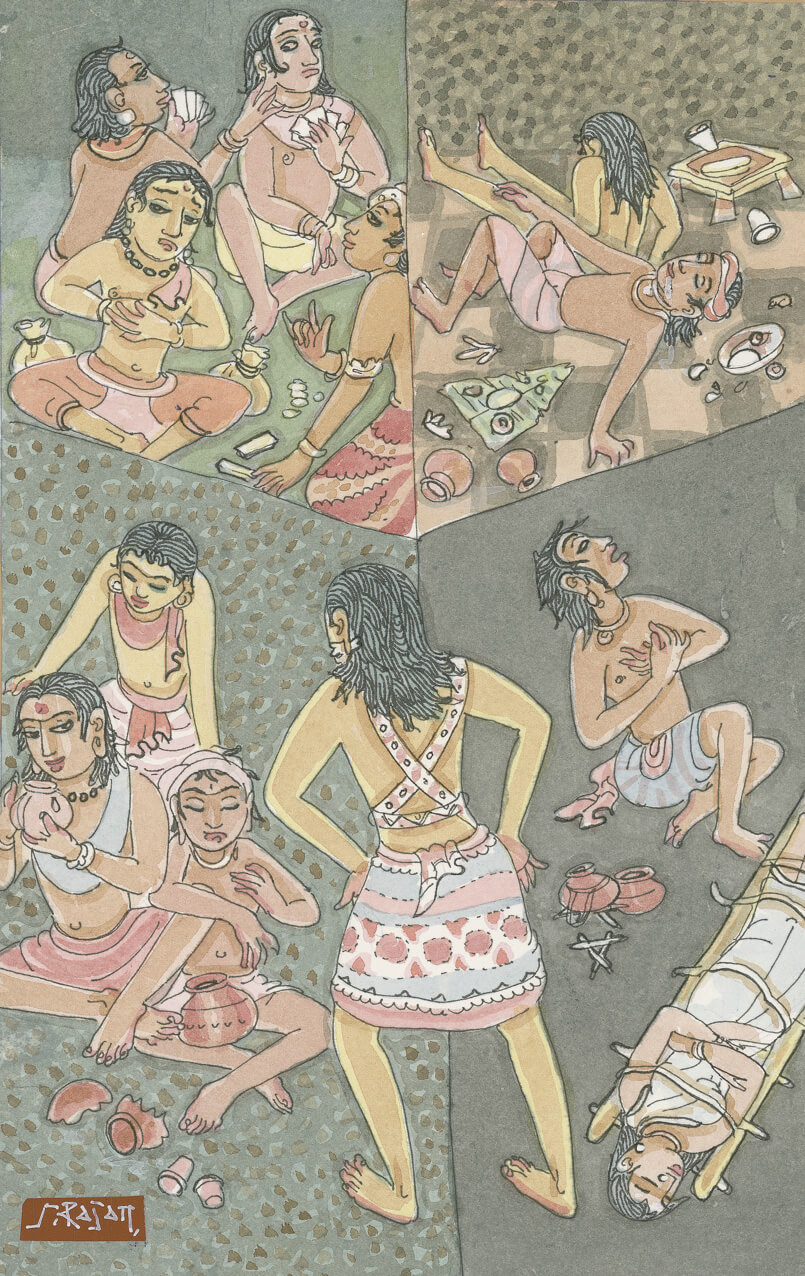 Verse 501
In choosing a partner, this businessman is studying whether one candidate deals virtuously with four situations. Not well, he finds, for the man is seen cheating at cards, carousing, indulging his appetites and failing to accept the natural passing of a relative.
You can access the entire text, in Tamil and English here:
Weaver's Wisdom
Verse 501
Pick that man who passes a four-fold test:
how he handles virtue, wealth, pleasure and loss of life.
Verse 502
Place trust in a man of good family, free from faults,
with a modest nature that dreads reproach.
Verse 503
Even faultless, deeply learned men, when closely examined,
are rarely found to be entirely free from ignorance.
Verse 504
Weigh a man's merits and weigh his faults,
then judge him according to the greater.
Verse 505
The touchstone that discloses a man's greatness
or smallness is simply this: his deeds.
Verse 506
Beware of trusting men who have no kin.
Unattached to people, they are unashamed of misdeeds.
Verse 507
When a man employs a know-nothing out of affection,
he engages all kinds of foolishness.
Verse 508
To trust a stranger without investigation invites troubles
so endless that even descendants must endure them.
Verse 509
Without investigation, trust no one. Having investigated,
entrust a man with matters for which he is trustworthy.
Verse 510
To trust a man who has not been tested and to suspect a man
who has proven trustworthy lead alike to endless ills.
One Response to "Tirukural – Chapter 51"
Pethuraja says:
August 31st, 2021 at 8:44 pm

"AUM"!.
From Our Gurus' Teachings
Archives are now available through 2001. Light colored days have no posts. 1998-2001 coming later.
Subscribe to RSS Feed