Aum Namah Sivaya!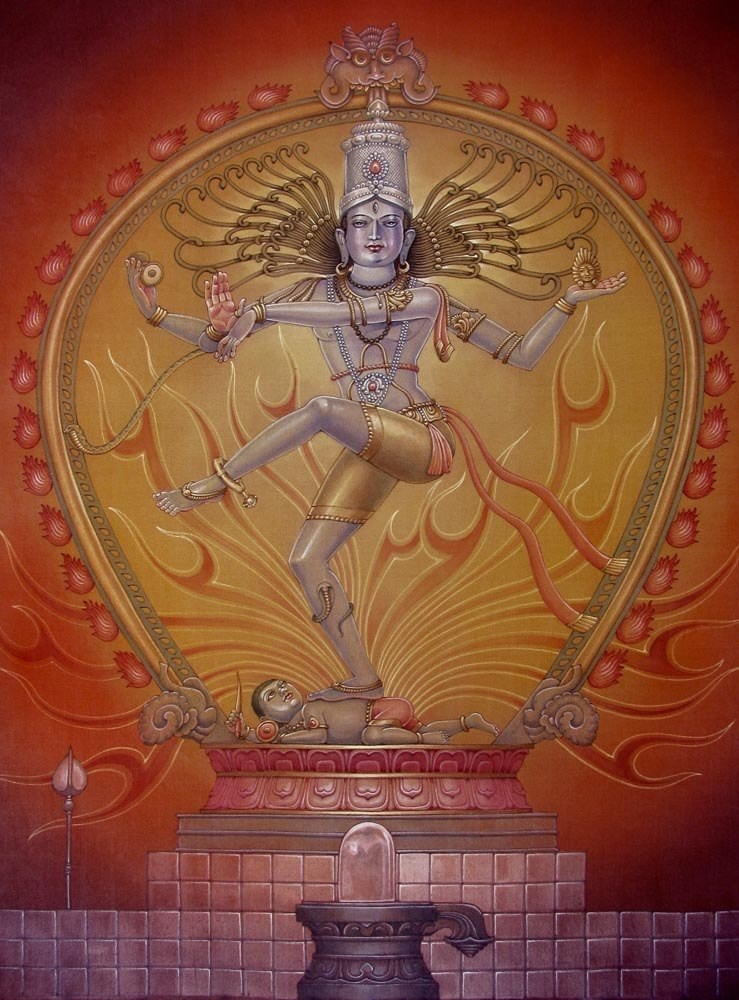 Today the Ardra nakshatra was celebrated with our monthly abhishekam to Lord Nataraja in Kadavul Temple. Many blessing to you from Kadavul Temple on this auspicious day!
"Following the luminous column in the spine that shines with all brilliance and showers the nectar of bliss, if the sādhaka reaches the highest plane of dvādaśānta—which is identical with the Golden Hall of Lord Naṭarāja—he could see the presence of Śiva whose form is of the nature of the pure space of supreme consciousness. To those sādhakas who are firmly established in such a supreme yōga and who are efficacious in safeguarding their present blissful state without being affected by the five senses, to them Lord Śiva would always be a perennial source of ineffable Bliss causing the unfoldment of the exalted eight qualities, sarvajñatva and others.
"For the dance which is efficacious in enabling the aspirant hear the melodious inner sounds, He is the composer and He is the theme. He Himself assumes the form of akāra, ukāra and other seed letter. For the tattva-dance which is characterized by the letter 'hrīm,' is Śiva Himself, the presiding Lord. The transcendent location in which He dances has emerged as willed by Him. The performance of this unique dance known as the ajapa-dance is itself Lord Naṭarāja. He is both the performer and the performance." – Tirumantiram 815, 901
3 Responses to "September 2021 Ardra Nakshatra"
Pethuraja says:
September 2nd, 2021 at 3:38 pm

"AUM NAMASIVAYA"!.

Thilaiampalam Sivayogapathy says:
September 2nd, 2021 at 3:48 pm

Aum Namasivaya!

Aum ! Thillai Nadana Sabesar Thiruvadi Potri! Potri!

Aum! Siva, Siva!

Anpudan,

Siva,

(T.Sivayogapathy).

Toronto.

Aditya Jha says:
September 4th, 2021 at 5:02 am

Har Har Mahadev
From Our Gurus' Teachings
Archives are now available through 2001. Light colored days have no posts. 1998-2001 coming later.
Subscribe to RSS Feed