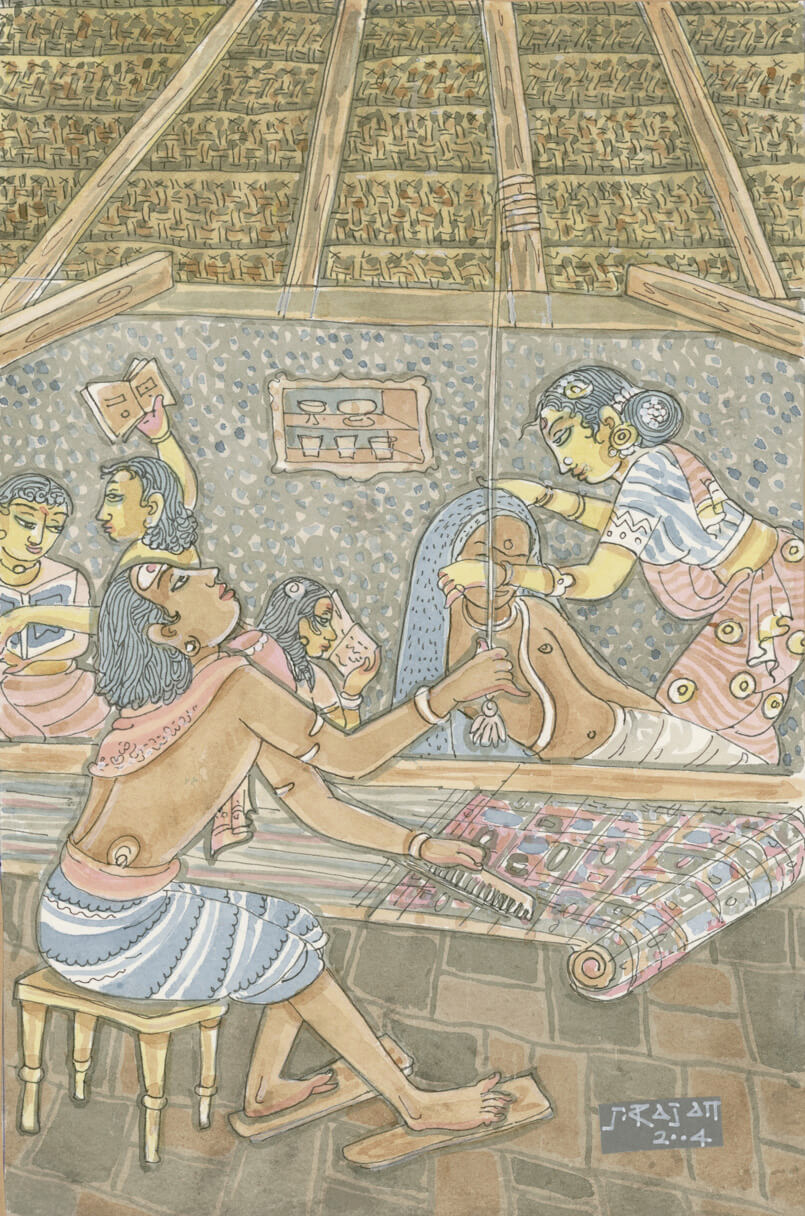 Chapter 62: Perseverance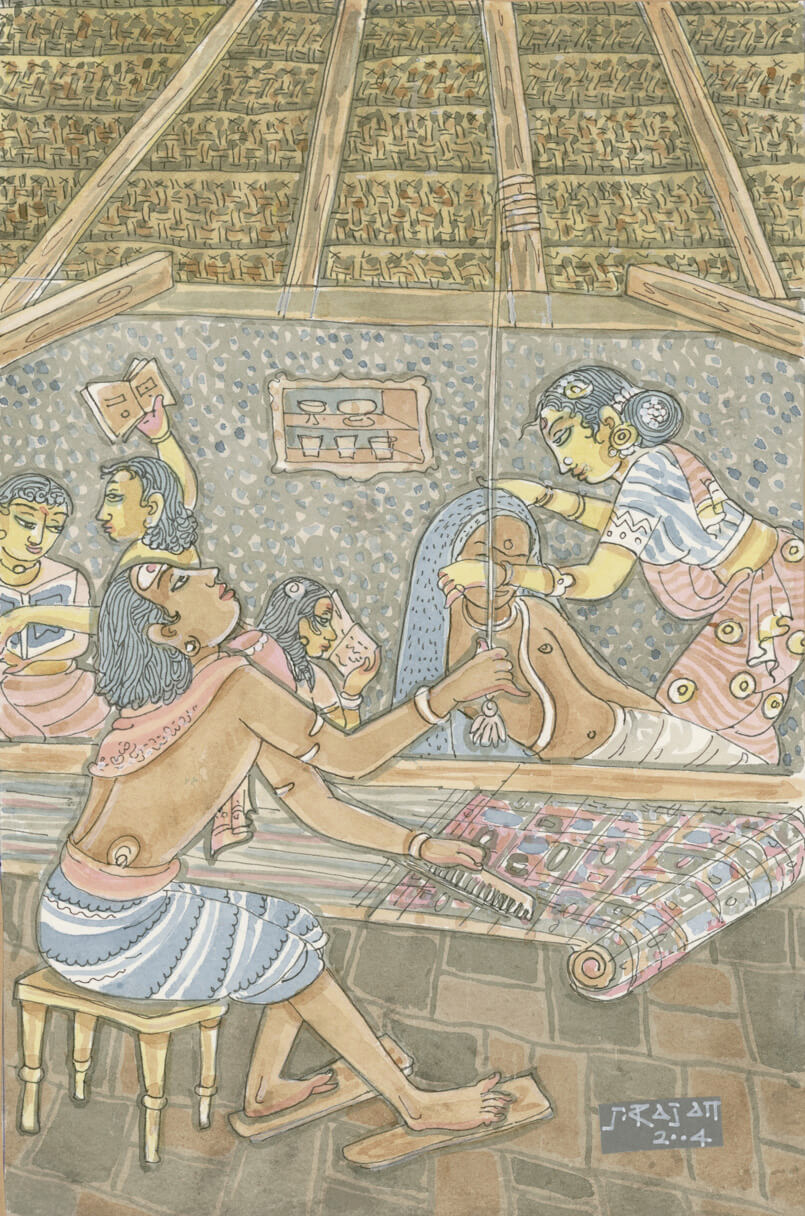 Verse 615
An energetic weaver works at his loom, smiling with the joy of working hard to support his family. Behind him his wife is adorned with good clothes and jewelry. She lovingly takes care of her father as the children are studying industriously. The man's hard work has brought abundance to the family.
You can access the entire text, in Tamil and English here:
Weaver's Wisdom
Verse 611
Never say in weakness, "This task is too difficult."
Perseverance will confer the ability to accomplish it.
Verse 612
Beware of leaving any work undone, remembering that the world
abandons those who abandon their work unfinished.
Verse 613
The pride of profuse giving dwells only
with the dignity of diligent effort.
Verse 614
Like the swordsmanship of an effeminate man, the philanthropy
of those who avoid hard work will end in failure.
Verse 615
Standing like a pillar, he who prefers work to pleasure
supports his family and sweeps away their every sad sorrow.
Verse 616
Perseverance generates prosperity,
and the lack of it engenders poverty.
Verse 617
They say the black ogress called Misfortune lurks in laziness,
while Goddess Fortune lingers in the laboring toils of active men.
Verse 618
To be destitute of good fortune is no one's disgrace, but shame
belongs to those devoid of wisdom and tenacity.
Verse 619
Though destiny decrees that one's deeds will fail,
the wages for determined work are always paid.
Verse 620
Those who strive with tireless exertion and remain undaunted
will live to behold the backside of retreating Fate.
One Response to "Tirukural – Chapter 62"
Pethuraja says:
November 15th, 2021 at 8:12 pm

"AUM"!.
From Our Gurus' Teachings
Archives are now available through 2001. Light colored days have no posts. 1998-2001 coming later.
Subscribe to RSS Feed