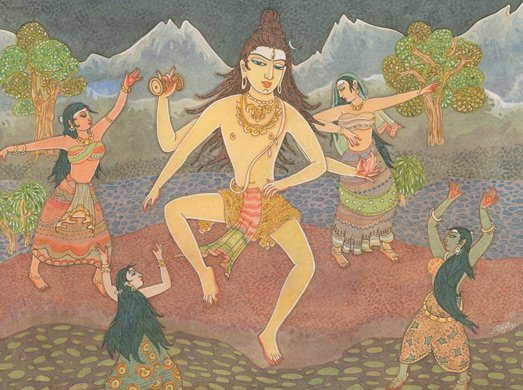 Lord Siva and devotees dance together.
Tree worker offers water to coconut palms.
Gurudeva and Sishya in the forest atmosphere, lush alive with creatures and creeps. Lotus blossoms in the pond
Banyan tree in the center and people performing Yamas in the left side and Niyamas in the right...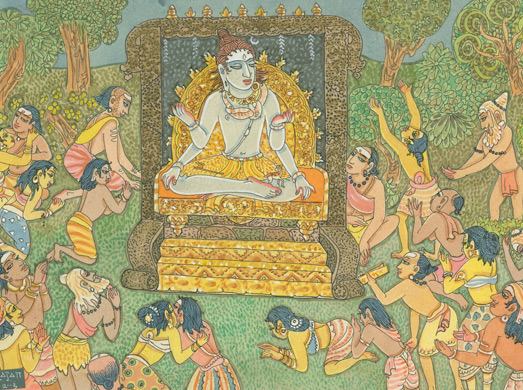 Shiva sitting on a golden throne in the center, people performing Yamas on the left side and niyamas...
Shiva above in the clouds. Ripe mangoes in the grove. Twenty Shiva bhaktars walking towards Shiva