Brahmins bring supplies in preparation for temple worship.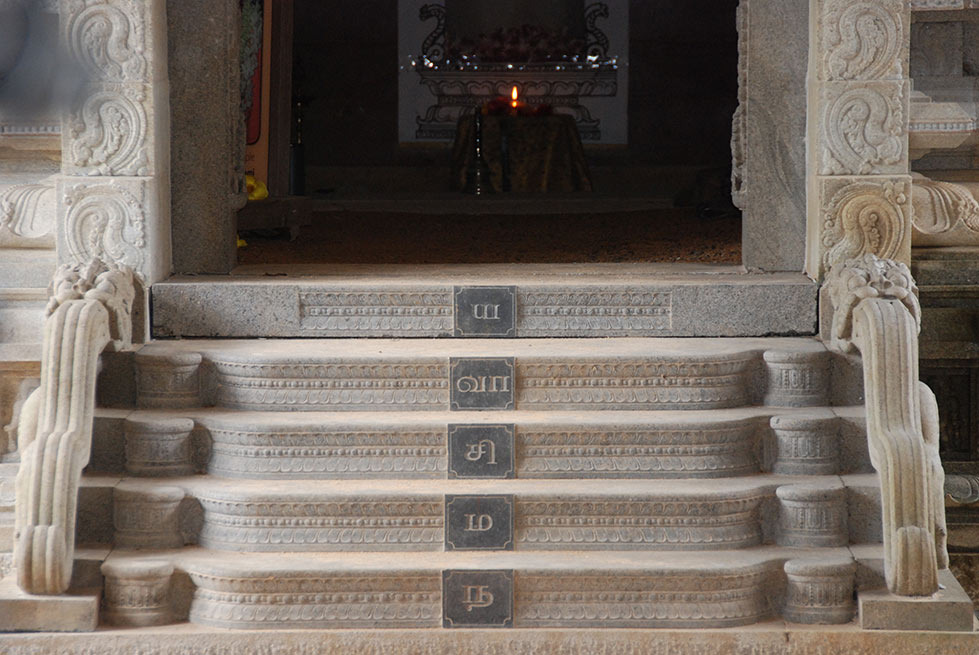 Iraivan means "the worshipful one." This slideshow of the temple takes you from quarry to carving, from India to Hawaii....
Nestled under a sacred volcano, painted with waterfalls, rainbows, jungles, and flowers, sits Kauai's Hindu Monastery. A true...
This is another series of photos covering some activities in Mauritius on the recent trip in November. This...
On Tuesday, November 22nd, Youdananda Munian drove Saravananathaswami and Siddhanathaswami to Grand Bassin to scout locations for future...