On December 23, 2012, Satguru Bodhinatha Veylanswami, publisher of Hinduism Today, was an honored guest at the inauguration...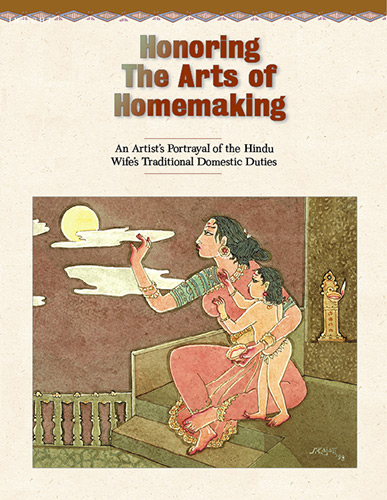 In this chapter, we bring you a collection of painting by S. Rajam, a gifted artist and musician...
Woman Creates Kolam on Door Frame
Women, traditionally dressed, walking through the doors of a temple with offerings like fruits and flowers.
2 Women doing laundry
A women making butter with traditional "Mathu" by churning yogurt
A women preparing food
A woman in the final stages of dressing on a fine evening
Woman milling rice at her house with "ural"