Our July 2013 news video covers events in June 2013 including: Satguru Bodhinatha'a trip to Washington DC and...
Our December 2012 news video covers events in November 2012, including: the 11th annual observances of Satguru Sivaya...
Sung by: Aran Om Malhotra
This song was composed and sung by four-year-old Aran Om Malhotra.
This is 100 hundred of the 365 Nandinatha Sutras from Living with Siva, translated into Tamil by Sockalingam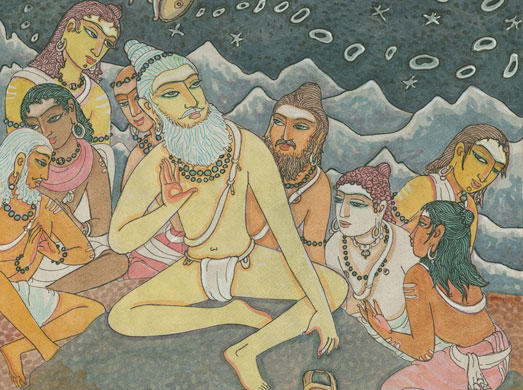 Lord Siva beats His drum fourteen times, issuing forth fourteen primal sounds to create the universe. High in...
Satguru Bodhinatha Veylanswami
Given On: 2002-01-08
Gurudeva's Shakti is so strong here at Kauai Aadheenam, stronger than any other place. Initiations are an important...
Satguru Sivaya Subramuniyaswami
Given On: 2000-09-28
During this year's Guru Purnima celebrations Gurudeva invited Swami Bua to talk for the internet. Swami Bua was...