A kshatriya flees from tribals worshipping the Lingam. Vendor of Narmada lingams speaks to nobleman and entourage.
Multiple scenarios showing various activities of several castes of people.
Multi-headed asura with a tray of jewels and more jewels in his cave is surrounded by warriors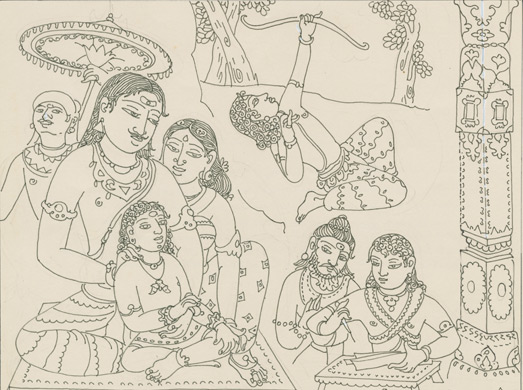 Small vignettes of various situations
Multiple scenarious of royalty
A rival king creates havoc for the ruler.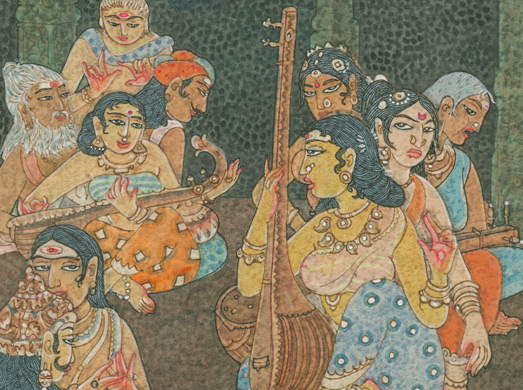 People playing music and singing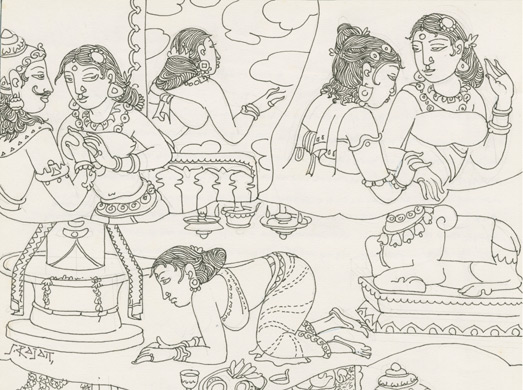 Multiple scenarios
Krishna (?) surveying husband and wife in lotus pond