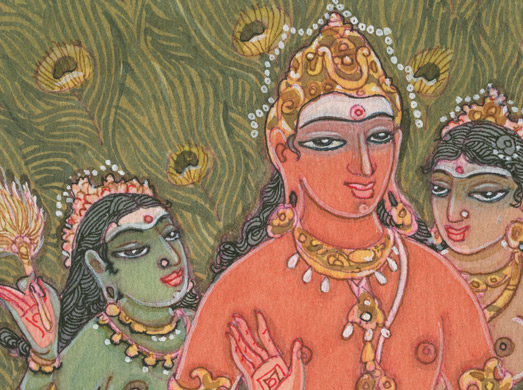 Murugan and consorts with a peacock tail fanned out behind them.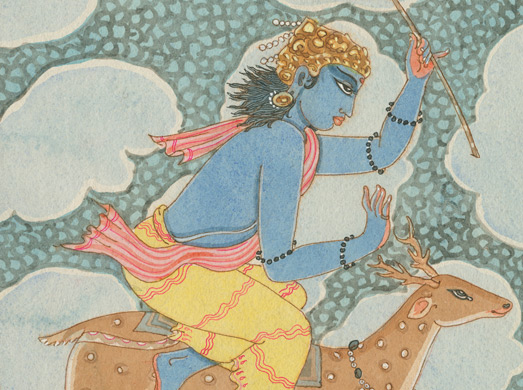 The Vedic deity Vayu, God of wind and air, rides through the clouds on his vahana.
Shiva on Nandi in Himalayas
Brihaspati, planet Jupiter, on his vahana
N/A (Not in original Catalog) Lakshmi seated on Lotus, holds a lotus in each hand.
A blue Rakshasha bears down upon the back of a struggling male human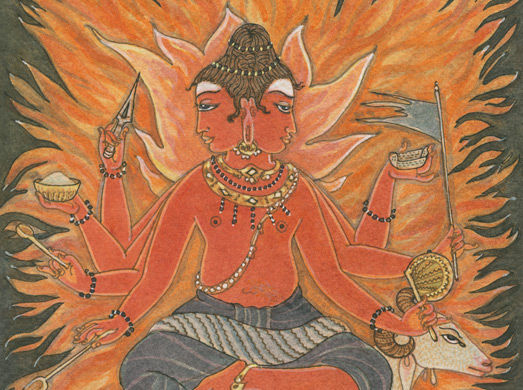 The fiery red Agni rides a ram and bears the implements of the yajna.
Fanged being w. Sword, probably Lord Yama, on prostrate human
Surya, the Sun God, is depicted as red or golden red, often with two arms holding two lotuses.