Don't miss Bodhinatha's fascinating commentary on Lord Ganesha!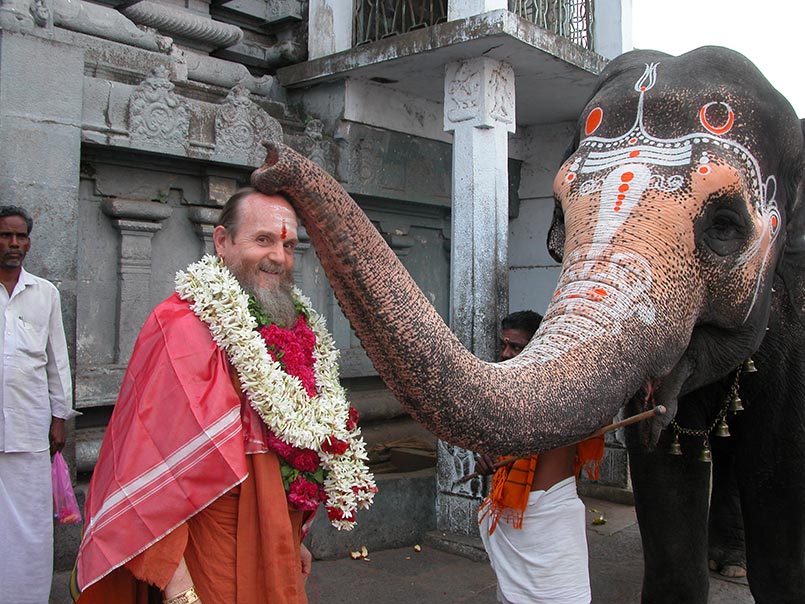 2 Responses to "Who Is Lord Ganesha – Path to Siva, Lesson 26"
Ramai Santhirapala says:
June 16th, 2017 at 2:11 am

Mahalo – listening to this starting one's day is a boon, such practical wisdom on contacting Ganesha on the road to secure consciousness. Jai Satguru Bodhinatha!

vinaya alahan says:
June 17th, 2017 at 4:48 am

Aum.
It is a great blessing for me to hear these talks. Thank you.
Aum Namah Sivaya.
From Our Gurus' Teachings
Bodhinatha's Latest Upadeshas - Commentaries on Path to Siva
Path to Siva, Dharma, Lesson 32 (September 29, 2017)

Dharma is religious patterns which when followed promote the wellbeing of the individual, the family and society. Patterns so that the soul matures and gets closer to God, closer to realizing the Divinity within. Dharma is: "The orderly fulfillment of an inherent nature or destiny," working on instinctive, intellectual and intuitive natures. Destiny is fixed: Realization. Personal dharma, "your own perfect pattern in life", is different for the sannyasin and the householder.

Path to Siva, Lesson 32.

---

Click here to go to an index of all of Bodhinatha's and Gurudeva's online audio.
November 2017

1

2

3

4

5

6

7

8

9

10

11

12

13

14

15

16

17

18

19

20

21

22

23

24

25

26

27

28

29

30
December 2017

1

2

3

4

5

6

7

8

9

10

11

12

13

14

15

16

17

18

19

20

21

22

23

24

25

26

27

28

29

30

31
Subscribe to RSS Feed