During the 2008 Indian Odyssey Innersearch program, we stayed for five days in Kerala. We had just commissioned...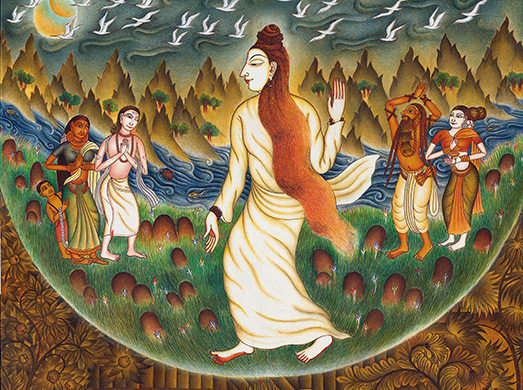 A rendition of Gurudeva's vision of Siva walking along the Wailua river, surrounded by devotees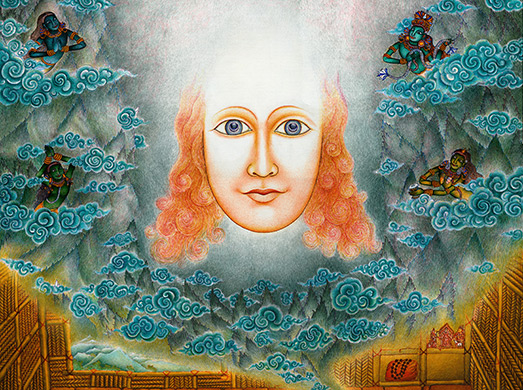 Gurudeva sees Siva's face in a vision, aglow with brilliant white light.
Siva overlooking people of many different faiths
Siva and Jesus next to each other with symbols of Saivism and Christianity.
Siva at Mahapralaya?