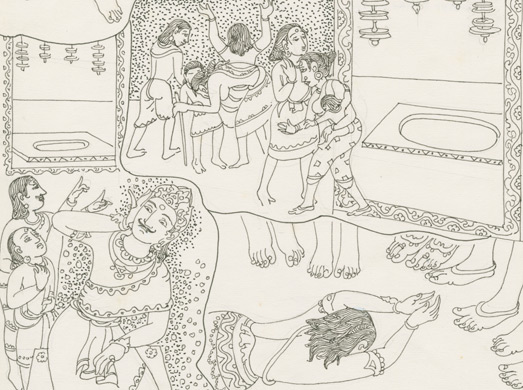 King rebuffs Shastri, who then appeals to Lord Siva. King is Chastened, and Shastri Gives Thanks.
This could be Indra and friend Mitra, or Indra overwhelming Vratasura, demon of the dark skies manifest as...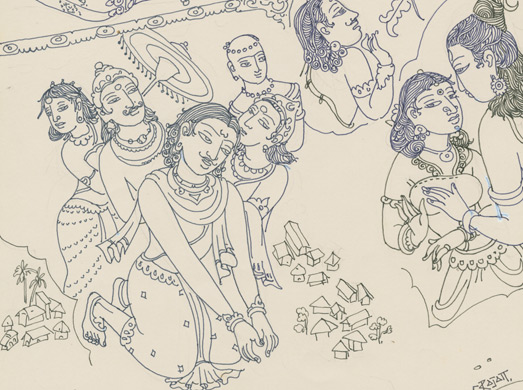 Scenes: Siva Visits a Kshatriya in a Dream, Kshatriya Vanquishes Enemies, King in Procession, Siva Parvati
Housewife cleans kitchenware and puja items to a shiny brilliance.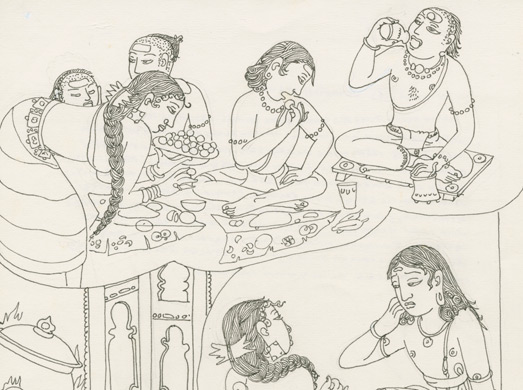 Brahmins at their Meal; Wife Consoles Husband after a Household Fire
As Wolves Attack his Horses, the King Directs his Minister to Deal with the Situation, then Prays to...
Wolves Howl at the Full Moon and Attack a Horse; Siva FLoods a Village
King and nobleman converse while horses mill around.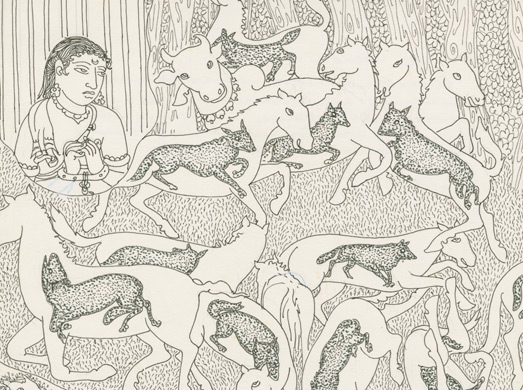 "Wolves in Horse's Clothing" attempt to Atack Cow and Horses.