Vignettes of various ways in which we live the Dharma.
4 armed red headed Ganesha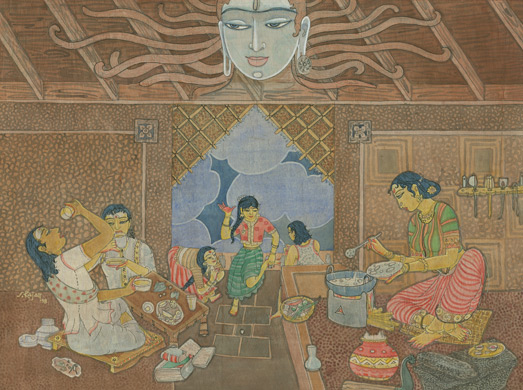 Family cooking and playing with siva overlooking everything
Merging with Siva MWS cover ; Yogi merging with Siva
Sivalingam with Nandi resting nearby
A palm tree in the sun
Woman seemingly clutches the earth.
Plant life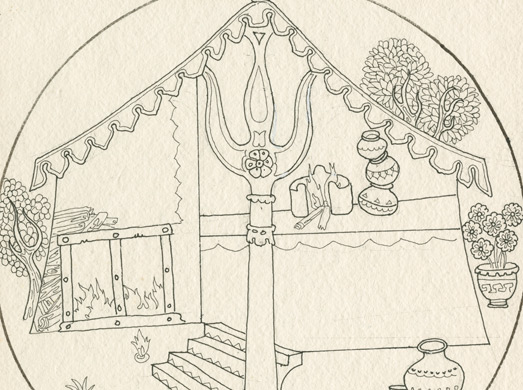 Trisula is the center point of a kitchen scene.