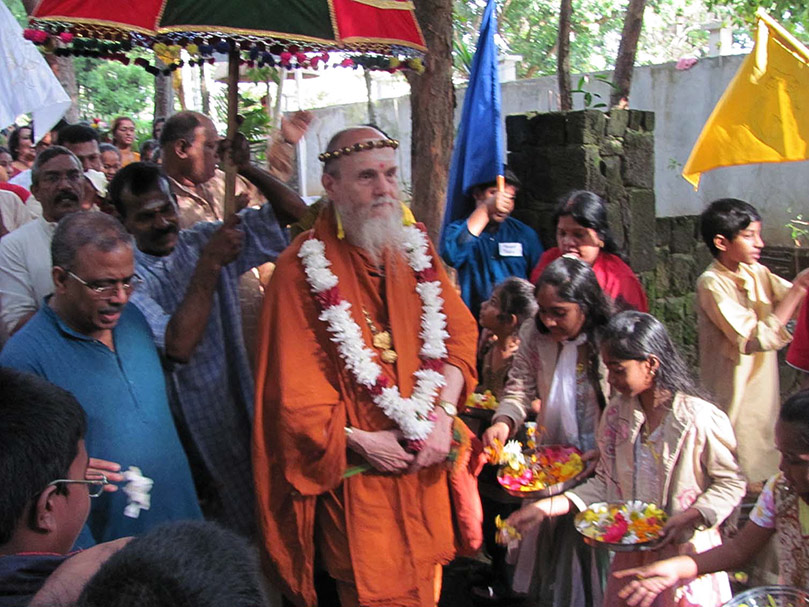 We are pleased to announce today that our 2014 Mauritius Innersearch is now open for registration.
This program, which will take place July 2-14, 2014, on the resplendent island of Mauritius, will be our first travel-study program to visit this island nation, one of few in the world that has a majority Hindu population, home to hundreds of Saiva Siddhanta Church members and Himalayan Academy students, as well as our Saiva Dharmashala and Spiritual Park—the only Saiva Siddhanta Church center outside of Kauai. Presenting an opportunity to learn from a living satguru, taking place on an island with a rich and varied Hindu culture, this program promises to be full of blessings and invigorating experiences.
Thanks to the latest technology, this time the registration process will take place completely online. If you're ready to sign up, you may fill out the online application. If you haven't decided yet, you may wish to find out more about the program.
We have room for only 50 participants on this program, and we expect it to fill up quickly. So we recommend signing up soon!
15 Responses to "2014 Mauritius Innersearch Now Open for Registration"
From Our Gurus' Teachings
Bodhinatha's Latest Upadeshas: "Patanjali's Yoga Sutras - False Knowledge" (June 15, 2014)
Bodhinatha comments on Patanjali Yoga Sutras, Verses 1.5 through 1.12. The restraint of the mental activities of correct knowledge, erroneous knowledge, fantasy, sleep and memory is achieved through practice and detachment. He focuses up the subject of erroneous knowledge and relates Gurudeva's discussion on how to resolve deep seated erroneous conception from Cognizantibility. Hatha yoga balances ida and pingala. Mindfulness and memory relate. Desire is life. Transmute our desire and change our life.

Patanjali's Yoga Sutras, Verses 1.5 through 1.12
Master Course, Living with Siva, Hatha Yoga Resource.
Master Course, Merging with Siva, Cognizantability.
Patanjali's Yoga Sutras, Verses 3 and 4.

Click here for all recent talks
Archives are now available through 2001. Light colored days have no posts. 1998-2001 coming later.
Subscribe to RSS Feed