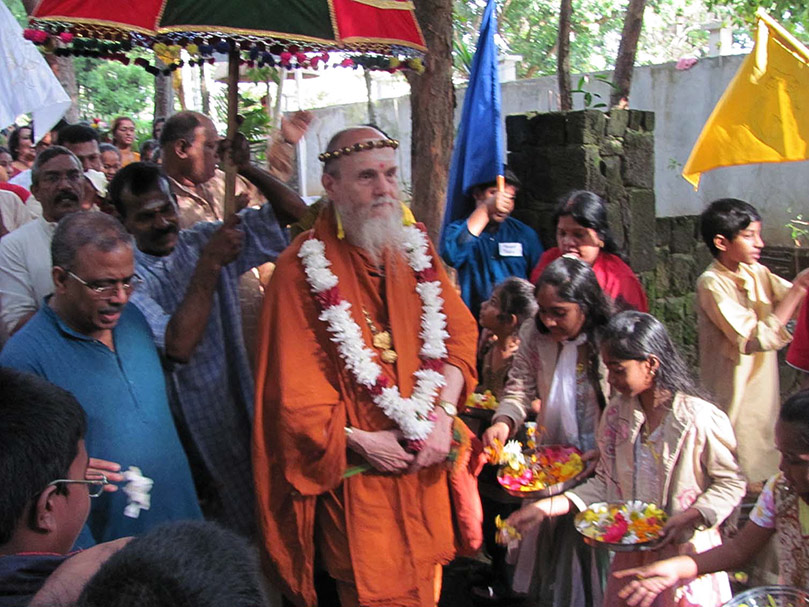 We are pleased to announce today that our 2014 Mauritius Innersearch is now open for registration.
This program, which will take place July 2-14, 2014, on the resplendent island of Mauritius, will be our first travel-study program to visit this island nation, one of few in the world that has a majority Hindu population, home to hundreds of Saiva Siddhanta Church members and Himalayan Academy students, as well as our Saiva Dharmashala and Spiritual Park—the only Saiva Siddhanta Church center outside of Kauai. Presenting an opportunity to learn from a living satguru, taking place on an island with a rich and varied Hindu culture, this program promises to be full of blessings and invigorating experiences.
Thanks to the latest technology, this time the registration process will take place completely online. If you're ready to sign up, you may fill out the online application. If you haven't decided yet, you may wish to find out more about the program.
We have room for only 50 participants on this program, and we expect it to fill up quickly. So we recommend signing up soon!
15 Responses to "2014 Mauritius Innersearch Now Open for Registration"
From Our Gurus' Teachings
Bodhinatha's Latest Upadeshas:"Accept the World, Take Responsibility" (June 28,2016)

What is happening in the world is supposed to be happening, not because God wants it to happen but because man created it. There is no advantage, as a normal citizen, to get disturbed by violence in the world. Impact your own sphere of influence by being a peaceful person, radiating compassion and concern for others. Take responsibility, realizing karma is the source, our creation, attracting the people we encounter, the experiences we go through.

Master Course Trilogy, Merging with Siva, Lesson 106.

Click here to go to an index of all of Bodhinatha's and Gurudeva's online audio.
Archives are now available through 2001. Light colored days have no posts. 1998-2001 coming later.
Subscribe to RSS Feed