Siva Blesses Yogi (Yogaswami?) Walking in the Hot Sun
Yogaswami and devotees in satsangwith Siva overlooking,
Tirumular with many people around him and Siva overlooking everyone
Tirumular under a tree with Siva watching
Siva with extended family
Siva dancing with Nandi and others participating.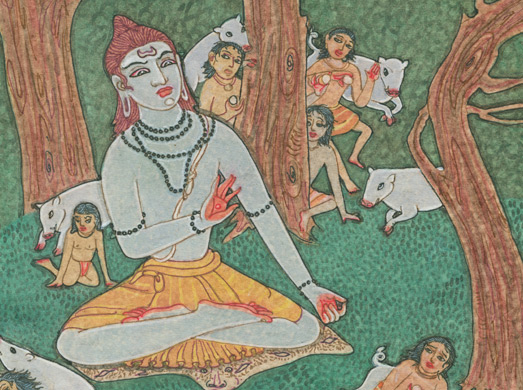 A hunting party led by the king in Kuruvaruntha-thurai, near Madurai, killed a pair of pigs who had...
Siva Takes the Body of the Slain Mother Pig in Order to Feed the Orphaned Baby Pigs
Siva is surrounded bby BRahma, Vishnu, Ganas and siddhas