What is the center of your home? the kitchen, the workshop, the living room, the den? The ancients...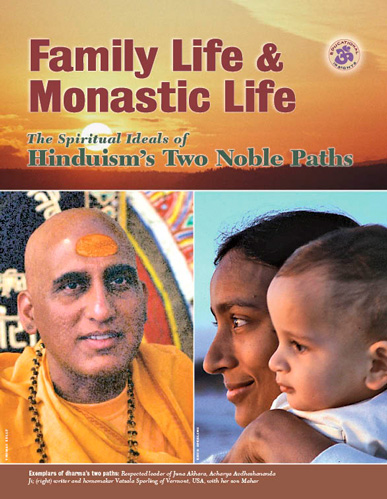 In Hinduism there has always been a choice of paths to followgrihastha or sannyasa, family or monk. Unfortunately,...
Ladies weaving, pounding rice, couple pressing Soma from leaves (?)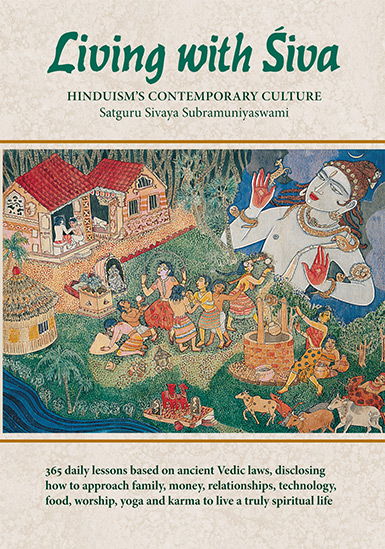 Living with Siva is the second in the series of The Master Course trilogy. The 365 daily lessons...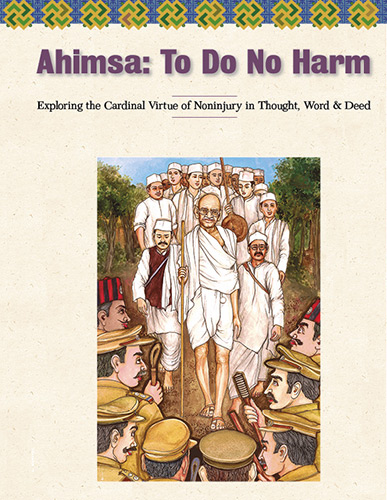 Hindu wisdom, which inspires humans to live the ideals of compassion and nonviolence, is captured in one word,...
This is 100 hundred of the 365 Nandinatha Sutras from Living with Siva, translated into Tamil by Sockalingam