Siva Brings forth a New Day with HIs Drum, Villagers at Harvest, Saintly Devotees Worships Siva
Siva blesses those busy with their work.
Child in the hands of Shakti as sun sets in the mountains
Trimurthy with 8 Directions
Shiva on Nandi in Himalayas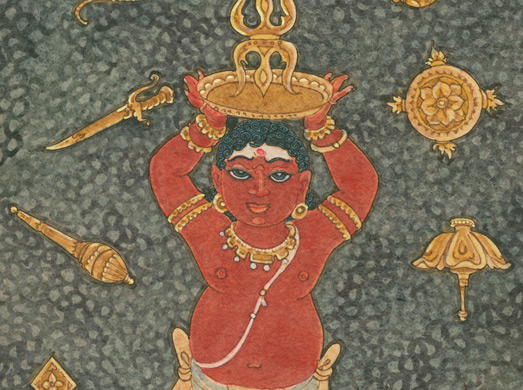 An ayudhapurusha is generally depicted as a two-armed figure, often a dwarf, holding or surrounded by the weapons...
Depicted here with fifteen, in the Vaishnava tradition Ananta Sesha is said to have a thousand heads, on...
Uma performs strict austerities to win Siva's favor
Shankaracharya and Mandanamisrar's wife were on an argument about "meemaamsam". If Shankaracharya wins the argument then Mandanamisrar...