Satguru Bodhinatha Veylanswami reads his editorial from the Jan/Feb/Mar 2013 edition of Hinduism Today magazine. In this edition,...
Secrets from India on Soaring Spiritually through Your Precious Senior Years on Planet Earth
6 Scenarios; Planets, Women walking down river, Man working on desk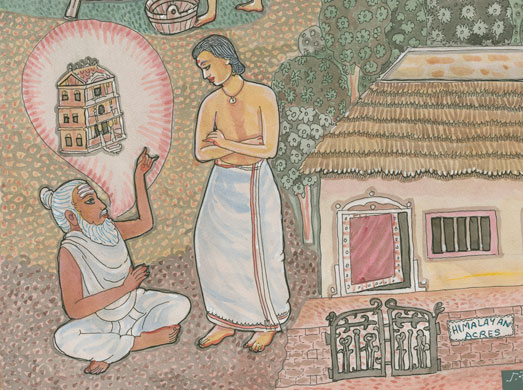 a. When he sought more seclusion, the family took him to a nearby thatched hut they owned amid...

Kadavul Temple is the spiritual anchor of the monastery. Eight vigils a day are held with a monk...