Results for: chariot house
Sung by: T. Manickavasagar
This is the famous first song of Yogaswami's collection of "Good Thoughts" songs called "Natchintanai"
Sung by: Mrs. Meena Thavaratnam
Sung by: T. Sivayogapathy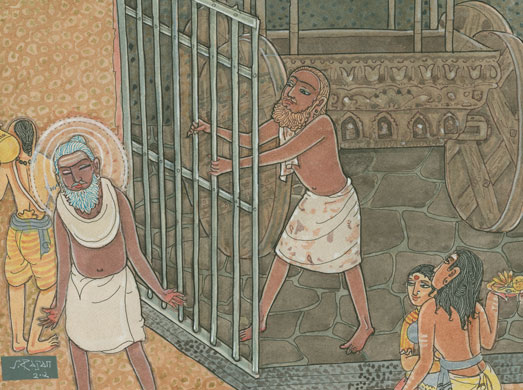 a. Trekking to the seashore one day, Chellappaswami and Yogaswami came upon a lady selling eggplants, Yogaswamis favored...
Sung by: Sydney Sivathondan Society Ladies
This Natchintanai is usually considered the first of Siva Yogaswami's songs. While it is popularly known as "Engal Gurunathan,"...