a. Every Sunday at his Sacramento Street temple, Sri Subramuniya gave discourses on yoga, the Self, states of...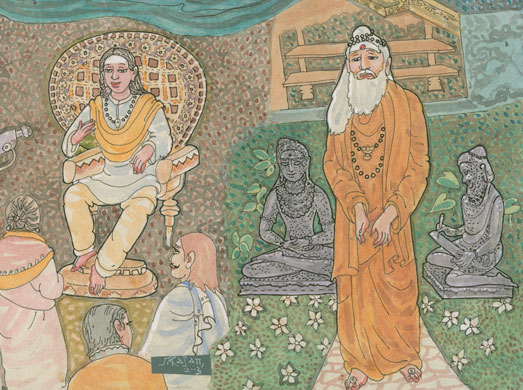 a. On Kauai island–which, he loved to quip, "is surrounded completely by water"–Master established Kadavul Temple, shipping in six–foot–tall granite murthis...
Sung by: Kulagan Mooneesamy
Abhishegam of Lord Murugan during Skanda Shasti celebration at Kadavul temple in 2011
Simple five minute color meditation with 12 sadhanas; auric circle, affirmation such as "I am all right right now", pranayama, flooding the...
An upadesha by Bodhinatha: May 19, 2011 Bodhinatha explains how to perfect an enterprise or task with deliberate...
Vaikasi Vishakam, 2011 at Kadavul temple.
Satguru Bodhinatha Veylanswami
Given On: 2010-11-01
Part 1 of Bodhinatha's Karma Management Course preliminary to a presentation to be given in Singapore including questions...