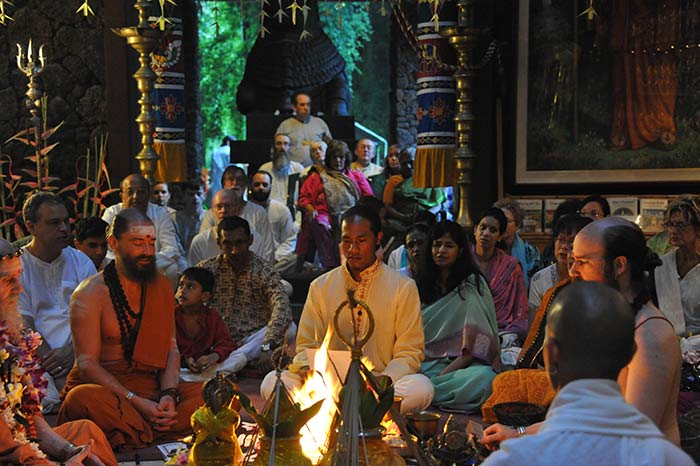 Day 1 of the annual Mahasamadhi observance for Satguru Sivaya Subramuniyaswami began with an auspicious homa and induction...
The final grand puja for Gurudeva began at 3:30 PM in the afternoon. Kumarswami Gurukkal conducted a long...
The major festivals at Kauai Aadheenam are auspicious times for members to advance on their religious and spiritual...