a. With Yogaswamis blessings, Markanduswami retired at age 60 to live a hermits life. Yogaswami built him a...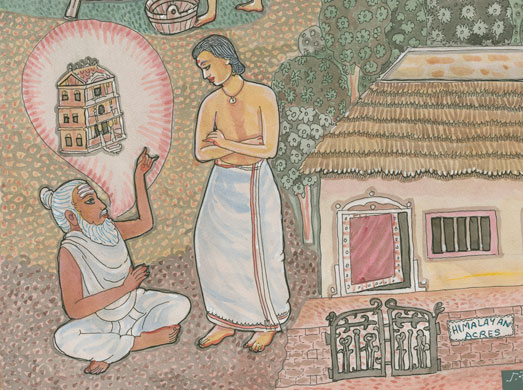 a. When he sought more seclusion, the family took him to a nearby thatched hut they owned amid...
Slideshow includes video shots as well as photos of Yogaswami and Gurudeva.
Satguru Bodhinatha Veylanswami
Given On: 2012-05-21
The Yoga Pada of Gurudeva related to Patanjali's Yoga Sutras. The goal is to restrain the vrittis. Awareness,...