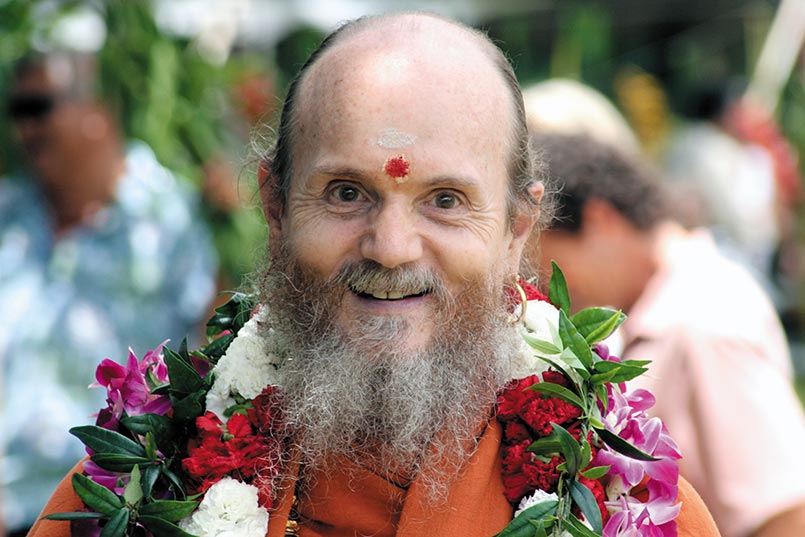 Bodhinatha's Latest Upadeshas – Commentaries on Path to Siva
Path to Siva, Dharma, Lesson 32 (September 29, 2017)
Dharma is religious patterns which when followed promote the wellbeing of the individual, the family and society. Patterns so that the soul matures and gets closer to God, closer to realizing the Divinity within. Dharma is: "The orderly fulfillment of an inherent nature or destiny," working on instinctive, intellectual and intuitive natures. Destiny is fixed: Realization. Personal dharma, "your own perfect pattern in life", is different for the sannyasin and the householder.
Path to Siva, Lesson 32.
---
Click here to go to an index of all of Bodhinatha's and Gurudeva's online audio.
3 Responses to "What Is Dharma? Bodhinatha Comments on Path to Siva"
muthu says:
October 8th, 2017 at 11:20 am

thanks

Rajendra Giri says:
October 8th, 2017 at 6:51 pm

Thanks,
Aum Namah Shivay!

Bhavani Murthy says:
October 26th, 2017 at 5:44 am

I and my daughter (she is 26 years old) are professional Bharatha Natyam and Kuchipudi dancers. We would love to visit your monastery and give a lecure/demonstration/workshop plus program on these two beautiful dance forms based on Hindu mythology. We can pick a Shiva family theme since you seem to have lot of Shiva worship at your monastery.
Please contact me at the above address for further information such as our biodata, video clippings, etc. We would love to visit Hawaii–never seen it before and what other way to see the wonderful land of Hawaii and to spread this ancient dance form. By workshop, I mean teaching dance for one or two days just for fun.
Thanking you,
Mrs. Murthy
From Our Gurus' Teachings
Archives are now available through 2001. Light colored days have no posts. 1998-2001 coming later.
Subscribe to RSS Feed