Results for: painting, rajam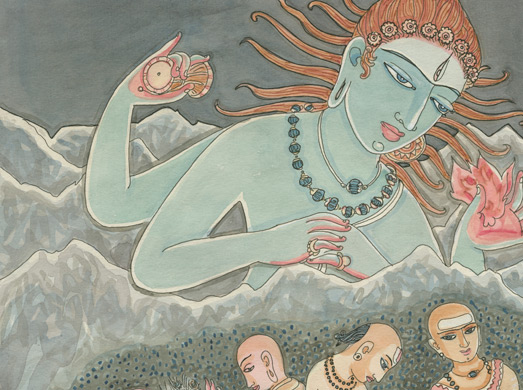 Siva overlooking people of many different faiths (Saiva, Vaishnava, Jain, Sikh, Christian, Muslim, Jew, Buddhist & Taoist)
Vadalur Ramalinga Adigalar's Temple in the center and around which different group of people (ecologists, spiritualists, newage groups,...
Comparison of Saiva tradition and Christian religion
Siva performing His Rudrathandava during mahapralaya. That's depicted by fire, volcano, storm, etc
Blissful devotee sees Siva in everything around him (fire, house, tree, elephant, lion, deer, cow, mountain, etc)
Many people of different faiths next to a Banyan tree
Clockwise from top left: 1. Ramayana: Rama breaks SivaDhanush 2. Mahabharata: Krishna imparts bhagavad Gita to Arjuna 3....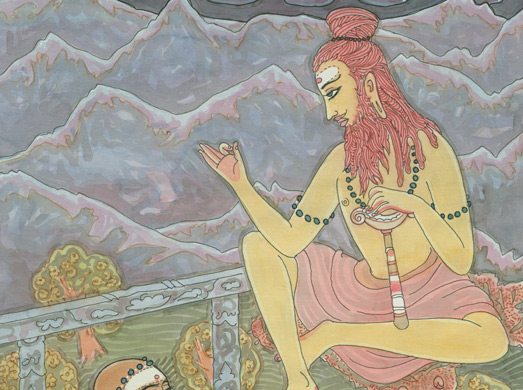 Saint Tirumular in Himalayas, Saint Meykandar with Sivajnanabodham