Results for: painting, rajam
Women lighting an oil lamp called "Karthigai Vilakku"
3 women bathing in the river
women making a kolam on the floor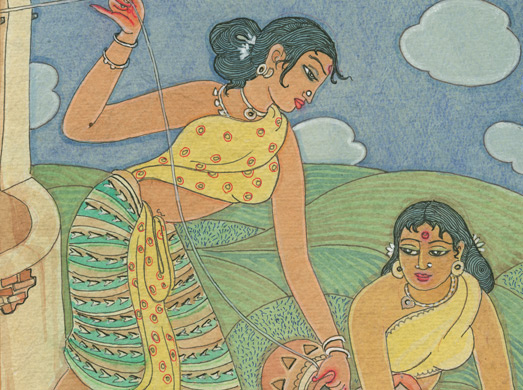 2 women getting water out of a well
1. Kaaradaiyaan nonbu - Savithri argues with Yama for her husband. 2. Mahasivaratri - Kannappanayanar puts bilva leaves...
A Marriage around a homa with God watching over it
4 scenarios; people sitting, priest with fans, Vishnu, Parvati and Siva, Yama
5 scenarios; 6 headed god sitting, sad man with happy women behind him, people carrying water