Results for: painting, rajam
This is a one-wheeled chariot with two passengers being the same person. On the right, he is facing...
Ganesha is surrounded by many happy worshippers from all walks of life.
Siva is in all: the worshipping couple and priests, the student, the fashionista, the wealthy woman and the...
A woman discards her worldly working personae as she enters her home.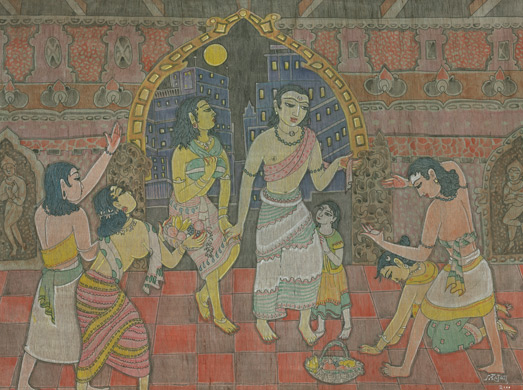 People at a temple outside with offerings
Husband and wife worship together
Siva Blesses a Large Family or Families Carrying on With Life
Many People Worshipping a Siva Lingam.
Shiva being worshipped by many devotees around him