Four devotees take four different approaches to worshipping Lord Siva, according to their unfoldment.
People worshipping a Siva lingam
a. Convinced he could find the Sivalingam that had appeared in his vision, Master hired a bulldozer, instructing...
a. Gurudeva worked hard on his books and knew they were without equal. Bookstores like Borders and Barnes...
a. Almost daily at Kauai Aadheenam, visitors would meet Gurudeva in the Guru Pitham, sharing their life's purpose...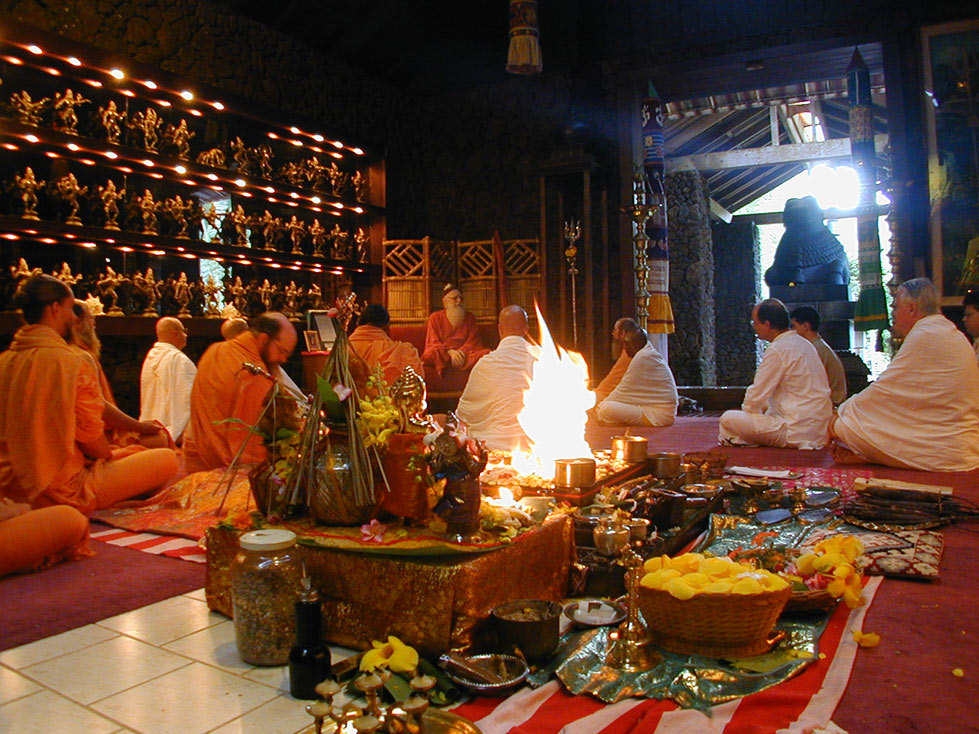 Kadavul Temple is the spiritual anchor of the monastery. Eight vigils a day are held with a monk...
Satguru Sivaya Subramuniyaswami
Given On: 2000-05-21
A devotee writes to Gurudeva about his dismay over finding how some authors describe the Siva Linga as...