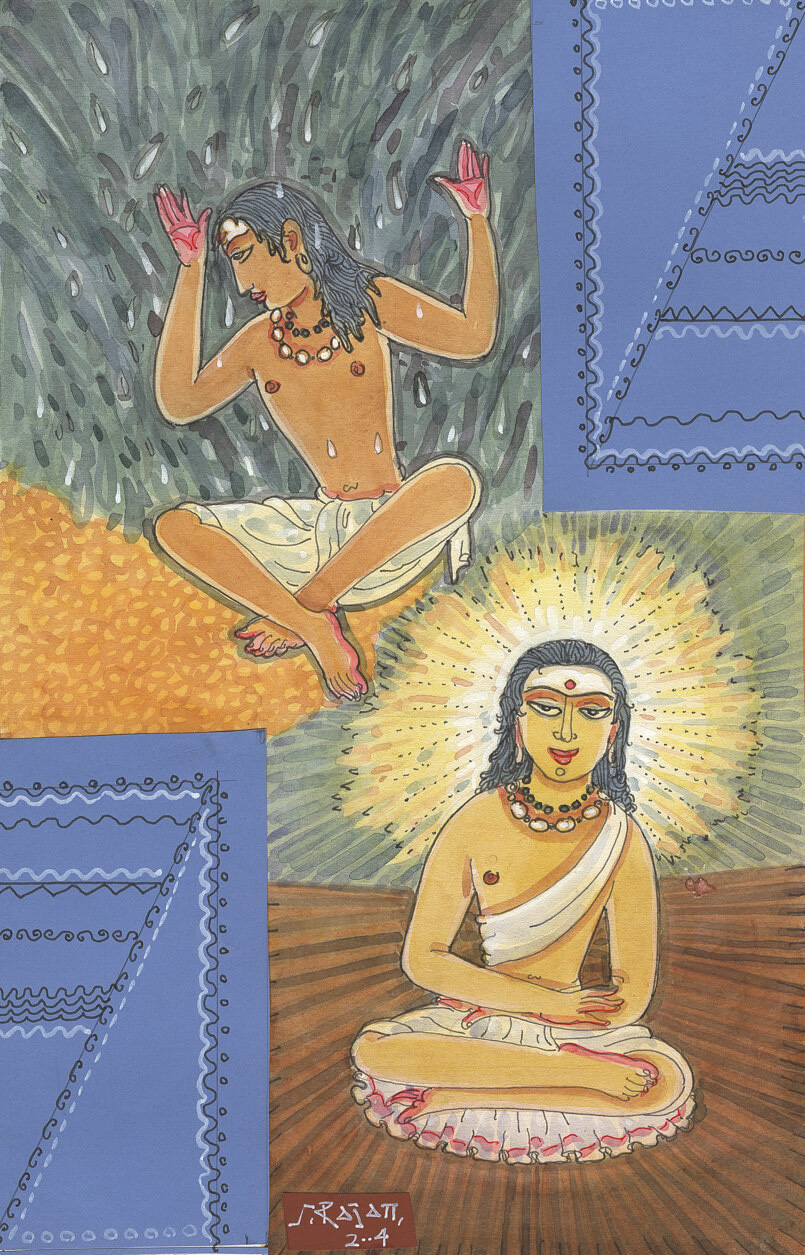 Chapter 30: Truthfulness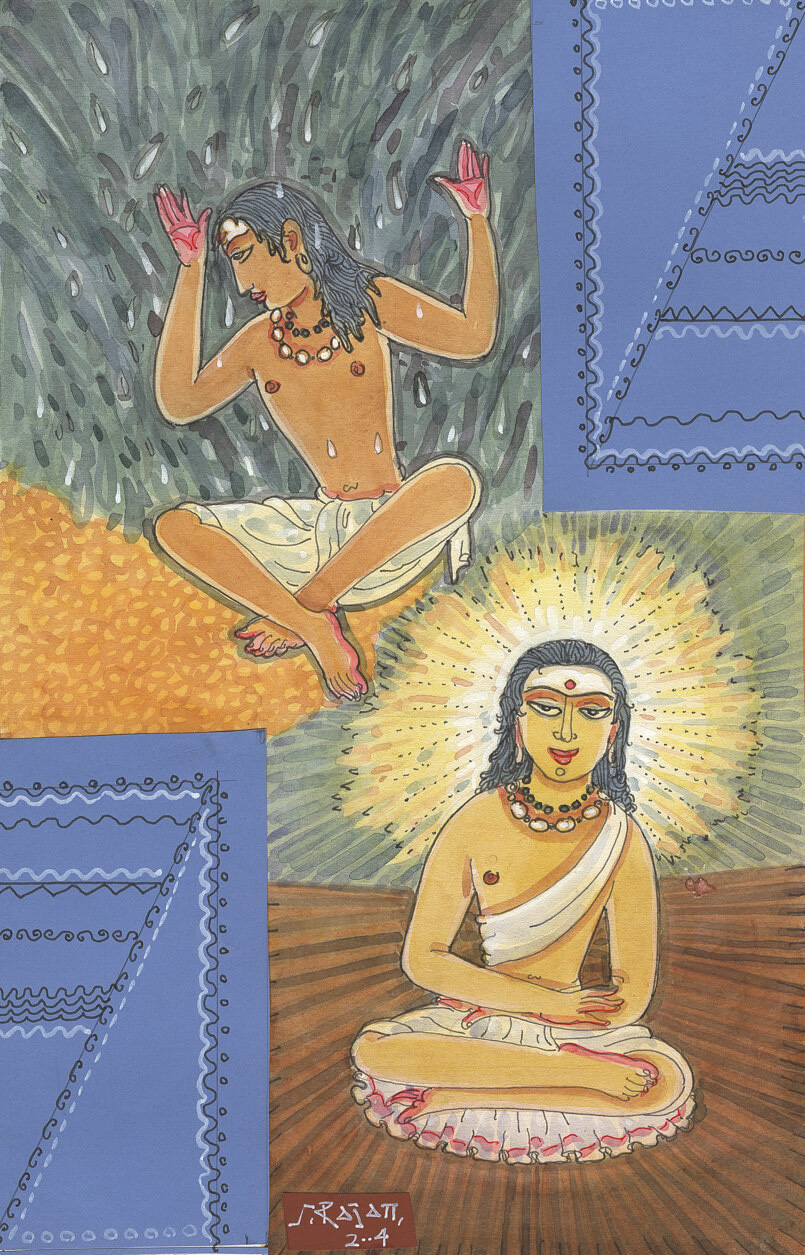 Verse 298
A stream of water pours on a person as he bathes his body. A stream of golden light bathes a man of truth.
You can access the entire text, in Tamil and English here:
Weaver's Wisdom
Verse 291
What is truthfulness? It is speaking words
which are totally free from harmful effects.
Verse 292
Even falsehood is of the nature of truth
if it renders good results, free from fault.
Verse 293
Let one not speak as true what he knows to be false,
for his conscience will burn him when he has lied.
Verse 294
One who lives by truth in his own heart
truly lives in the hearts of all people.
Verse 295
Those who speak only truth from the heart
surpass even penitents and philanthropists.
Verse 296
No prestige surpasses the absence of falsehood;
all other virtues flow from it effortlessly.
Verse 297
Not lying, and merely not lying, is beneficial
for those who cannot or will not practice other virtues.
Verse 298
Water is sufficient to cleanse the body,
but truthfulness alone can purify the mind.
Verse 299
Not all lamps give light.
The lamp of not-lying is the learned man's light.
Verse 300
Among all great truths we have ever beheld,
not a single one rivals the goodness of telling the truth.
3 Responses to "Tirukural – Chapter 30"
Pethuraja says:
April 5th, 2021 at 6:34 pm

"AUM"!.

Sankuthi says:
April 7th, 2021 at 6:48 pm

Jai Jai Shree Maha Ganesh

Thank you Swamis for this post. Since the pandemic began I have been thinking about truthfulness. On a daily basis I reflect on GOD IS TRUTH, TRUTH IS ONE and PATHS ARE MANY, in a spiritual sense. In a worldly sense I reflect on EAST OR WEST TRUTH IS BEST and EAST OR WEST TELL THE TRUTH! and I go about my day.

Aum Namasivaya

Rajendra Giri says:
April 13th, 2021 at 5:16 am

Thank you, Swami Ji
From Our Gurus' Teachings
Archives are now available through 2001. Light colored days have no posts. 1998-2001 coming later.
Subscribe to RSS Feed