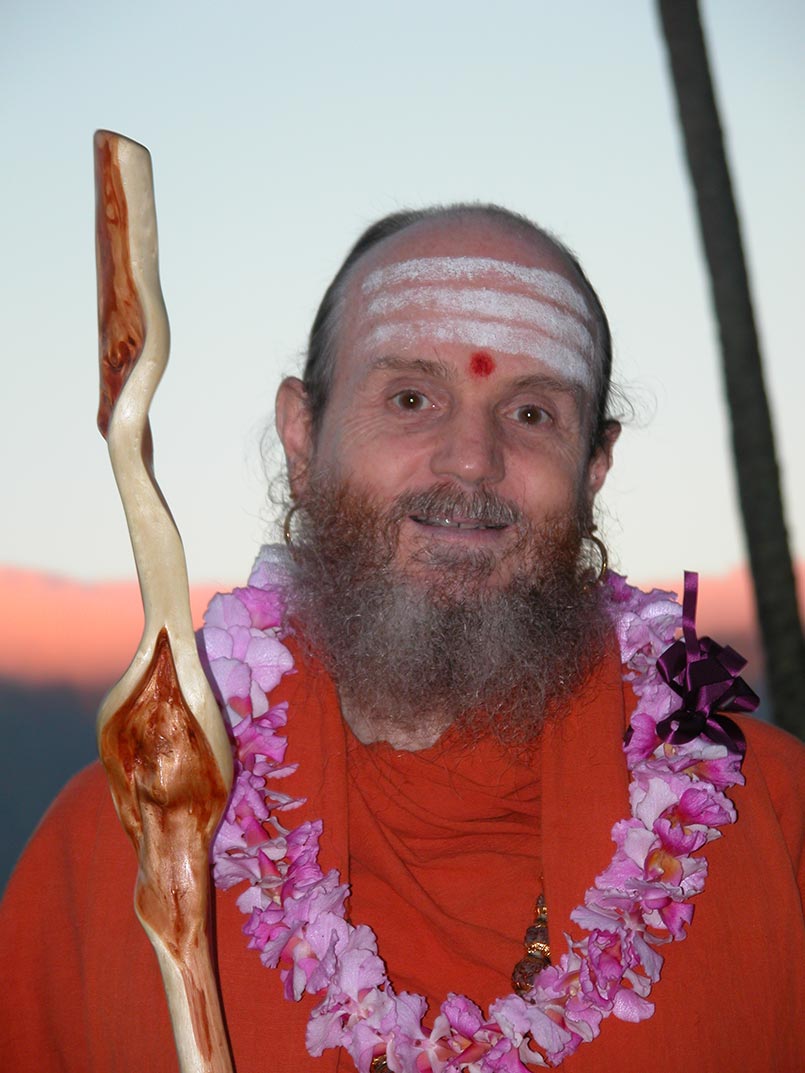 Bodhinatha's Latest Upadeshas – Commentaries on Path to Siva
What Is Our Code of Conduct – Yamas.
"Siva's devotees…move the forces of the world and are not moved or affected by them." We meet and interact with all kinds of people. If we're not following all the yamas it gets difficult to hold spirituality and to meditate. Actions which deviate from these ethical restraints cause disturbances in our life resulting in a disturbed mind, generating painful karmas.
Dhriti – Steadfastness, is very important. Gurudeva frequently talks about the 4 P's and then add "prayer": plan, persistence, push and start it all with prayer. Reach in and find your willpower.
Path to Siva, Lesson 40.
Click here to go to an index of all of Bodhinatha's and Gurudeva's online audio.
It's true, the first complete edition of our flagship magazine, Hinduism Today, has been published in the Russian language. It makes the international magazine potentially available to 166 million native speakers in that noble nation. Many do not know that a serious group of academics, and many non-scholarly citizens, regard Saivism as the original spiritual path in Russia, and they point to ancient Sivalingams and place of worship, and to philosophical footprints in history. Yesterday we received the second photo in the post from our Moscow editor Dinanatha Bodhiswami. It shows him at the famed French Institute in Pondicherry officially handing over the magazine to the experts there.

It took an immense effort and great teamwork to produce this edition, and an artistic eye to preserve the graphic sophistication and typography (nevermind making it all fit!). Congratulations to all who participated. Gurudeva would be thrilled to see this, and would offer his prayerful blessings that the magazine will continue for years to come in this newest incarnation. If you know someone who speaks the language, you can invite them to download the entire edition from this Dropbox link.


This full moon will be highly auspicious. Tomorrow we celebrate Thai Pusam. Vetri Vel Muruganukku! Haro Hara!
From Our Gurus' Teachings
Bodhinatha's Latest Upadeshas
Path to Siva Commentaries

What Is the Value of Spiritual Friends?

Friends who are fine, positive and good Hindus will help you most of all. It's important for parents of teenagers to know their teenager's friends. Our strength comes from mixing and interacting with others who are practicing sadhana. "The group helps the individual and the individual helps the group."

Path to Siva, Lesson 58

---

How Do We Practice Karma Yoga

Pray to Lord Ganesha before beginning work. Turn everything you do into selfless service, seva, karma yoga. Work becomes worship. Hold the perspective of Sivanadiyar that you are the devoted servant of God Siva. "Do everything you do as Sivathondu. Give up this 'I' and mine."

Path to Siva, Lesson 59

---

What Is the Purpose of the Temple?

"As you approach God's home, you can feel the spiritual energy, and as you go inside you are engulfed in peace." Trust in and open up to the deity. God is a very subtle presence. The temple and the murti within it are set up so that anyone can feel God's presence once they have enough devotion. Go to the temple and through the sanctified murti see God. Kumbabishekam purifies the temple, infuses divine energy into the murti. The deity, during puja, resides in the murti. Continuous daily worship perpetuates and over the years strengthens the power of the temple.

Path to Siva, Lesson 60

---

How Do We Visit the Temple?

Be close to God by going to the temple. By shifting our minds to our religion the flow of positive karma is intensified. Being open and receptive receive the blessings of the deity. Bask in the divine energy radiating out from the murti. Creating a strong tie to the temple, perform a sacred act when you return home. Light a lamp in your home shrine; bring the vibration and summon the devas from the temple.

Path to Siva, Lesson 61 Click here to go to an index of all of Bodhinatha's and Gurudeva's online audio.
Archives are now available through 2001. Light colored days have no posts. 1998-2001 coming later.
Subscribe to RSS Feed