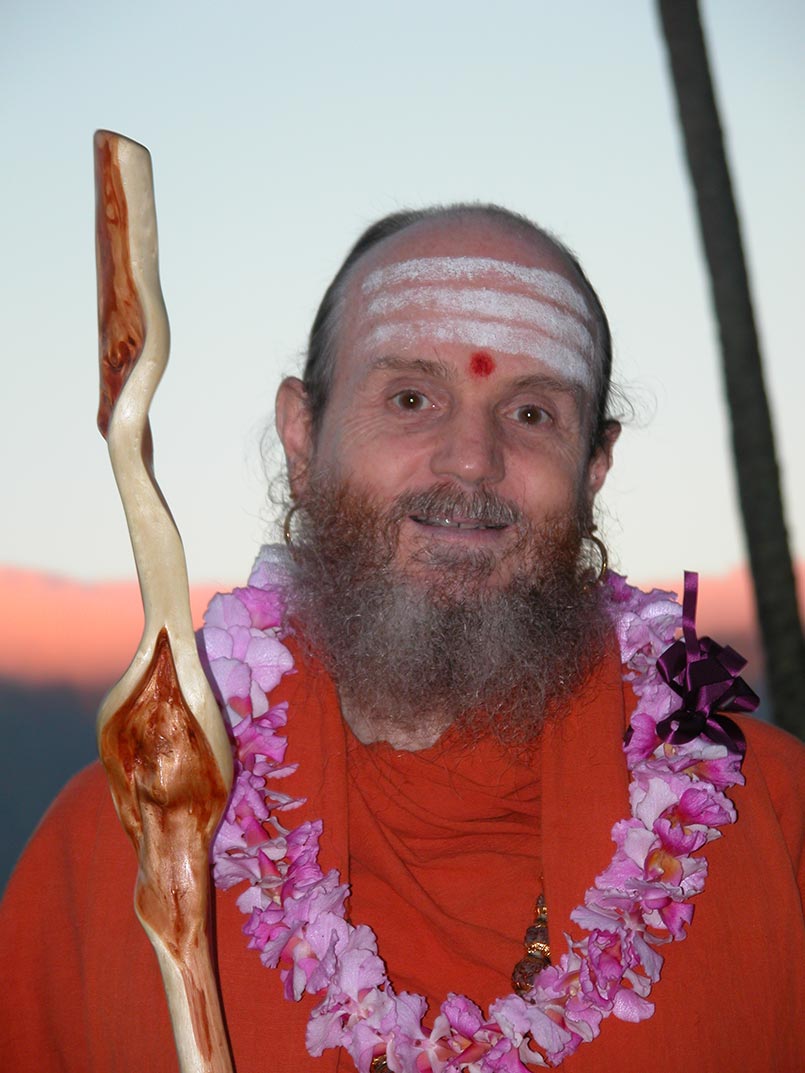 Bodhinatha's Latest Upadeshas – Commentaries on Path to Siva
What Is Our Code of Conduct – Yamas.
"Siva's devotees…move the forces of the world and are not moved or affected by them." We meet and interact with all kinds of people. If we're not following all the yamas it gets difficult to hold spirituality and to meditate. Actions which deviate from these ethical restraints cause disturbances in our life resulting in a disturbed mind, generating painful karmas.
Dhriti – Steadfastness, is very important. Gurudeva frequently talks about the 4 P's and then add "prayer": plan, persistence, push and start it all with prayer. Reach in and find your willpower.
Path to Siva, Lesson 40.
Click here to go to an index of all of Bodhinatha's and Gurudeva's online audio.
It's true, the first complete edition of our flagship magazine, Hinduism Today, has been published in the Russian language. It makes the international magazine potentially available to 166 million native speakers in that noble nation. Many do not know that a serious group of academics, and many non-scholarly citizens, regard Saivism as the original spiritual path in Russia, and they point to ancient Sivalingams and place of worship, and to philosophical footprints in history. Yesterday we received the second photo in the post from our Moscow editor Dinanatha Bodhiswami. It shows him at the famed French Institute in Pondicherry officially handing over the magazine to the experts there.

It took an immense effort and great teamwork to produce this edition, and an artistic eye to preserve the graphic sophistication and typography (nevermind making it all fit!). Congratulations to all who participated. Gurudeva would be thrilled to see this, and would offer his prayerful blessings that the magazine will continue for years to come in this newest incarnation. If you know someone who speaks the language, you can invite them to download the entire edition from this Dropbox link.


This full moon will be highly auspicious. Tomorrow we celebrate Thai Pusam. Vetri Vel Muruganukku! Haro Hara!
From Our Gurus' Teachings
Archives are now available through 2001. Light colored days have no posts. 1998-2001 coming later.
September 2018

1

2

3

4

5

6

7

8

9

10

11

12

13

14

15

16

17

18

19

20

21

22

23

24

25

26

27

28

29

30
October 2018

1

2

3

4

5

6

7

8

9

10

11

12

13

14

15

16

17

18

19

20

21

22

23

24

25

26

27

28

29

30

31
November 2018

1

2

3

4

5

6

7

8

9

10

11

12

13

14

15

16

17

18

19

20

21

22

23

24

25

26

27

28

29

30
December 2018

1

2

3

4

5

6

7

8

9

10

11

12

13

14

15

16

17

18

19

20

21

22

23

24

25

26

27

28

29

30

31
May 2018
1
2
3
4

5

6

7

8

9

10

11

12

13

14

15

16

17

18

19

20

21

22

23

24

25

26

27

28

29

30

31
June 2018

1

2

3

4

5

6

7

8

9

10

11

12

13

14

15

16

17

18

19

20

21

22

23

24

25

26

27

28

29

30
July 2018

1

2

3

4

5

6

7

8

9

10

11

12

13

14

15

16

17

18

19

20

21

22

23

24

25

26

27

28

29

30

31
August 2018

1

2

3

4

5

6

7

8

9

10

11

12

13

14

15

16

17

18

19

20

21

22

23

24

25

26

27

28

29

30

31
Subscribe to RSS Feed